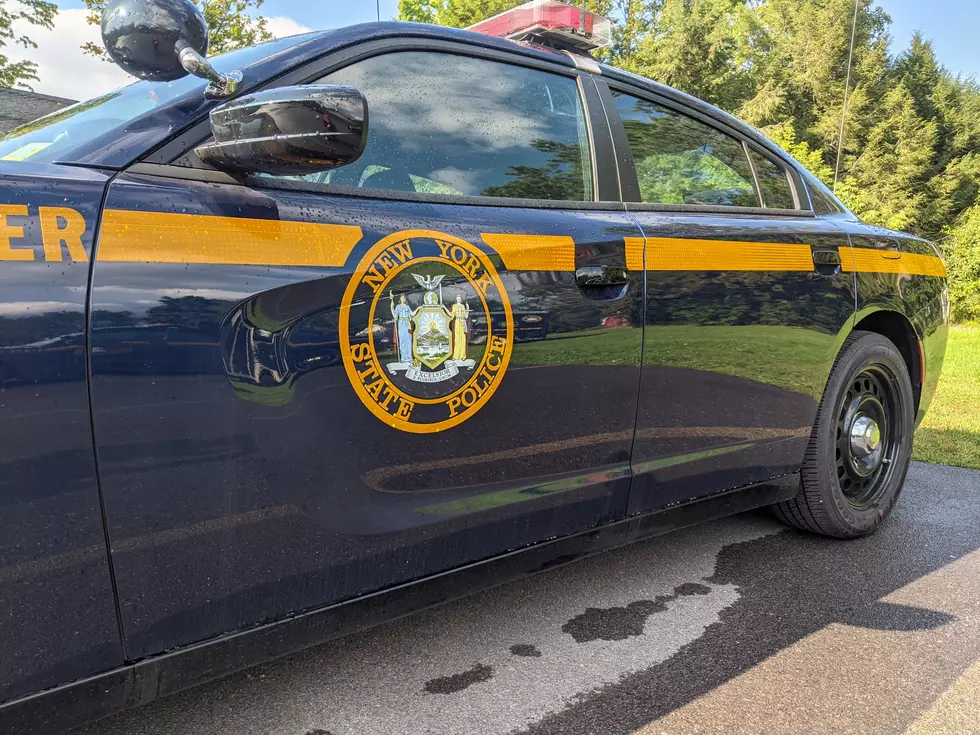 Upstate NY Man Accused Of Sexual Assault of Child For Years
New York State Police car Photo Credit: Benjamin Furner, WIBX / Townsquare Media
New York State Police have arrested a man accused of raping a child several times over the course of several years.
Bail is set at $200,000 cash/$400,000 bond for 39-year-old Matthew D. McLean of Mexico, NY. He's charged with Course of Sexual Conduct Against a Child in the first-degree - a class B felony - and two counts of Sexual Abuse in the first-degree - a D level felony.
The accusation is that over a five-year period between 2007 and 2012, McLean subjected a child under the age of eleven to sexual intercourse multiple times per week.
To protect the victim's identity, investigators have not said if McLean had any relation to the victim, or how the alleged sexual assaults were allowed to repeatedly occur over such a long period of time.
The suspect is being held in the Oswego County Jail and is due for his next court appearance in Oswego County Court on September 19.
Authorities ask anyone with information on McLean to contact NYSP at 315-366-6000.
In announcing the arrest, troopers said the Troop D Computer Crime Unit was assisted in the case by Homeland Security Investigations.
 [AUTHOR'S NOTE: This post is for informational purposes. The information provided within was provided publicly by law enforcement. Any charges or accusations of wrongdoing mentioned in the article are only allegations and the reader is reminded that all persons are innocent until proven guilty in a court of law.]
New Photos of the new Downtown Utica Wynn Hospital (February 2023)
Just eight months before it's scheduled to open, MVHS officials took WIBX's Bill Keeler and Jeff Monaski, along with Photo Journalist Nancy L. Ford through the new Wynn Hospital in Utica. The new downtown hospital is expected to open in November.
Stay At This Stunning Affordable Airbnb In Utica New York
Looking for a stunning place to stay right here in Utica New York? You'll love this Airbnb listing, and you'll love the price.
7 Fabulous Pools You Can Rent By The Hour In Upstate New York
Temperatures are starting to soar and it's officially swim season in Upstate New York. Did you know you can actually rent a pool for the day to use?
There's an app/website called
Swimply
that allows people with private pools to rent them out by the hour to people who want that private pool experience without having to hassle with the maintenance of pool ownership.
Here's 9 in the Central and Upstate New York region: