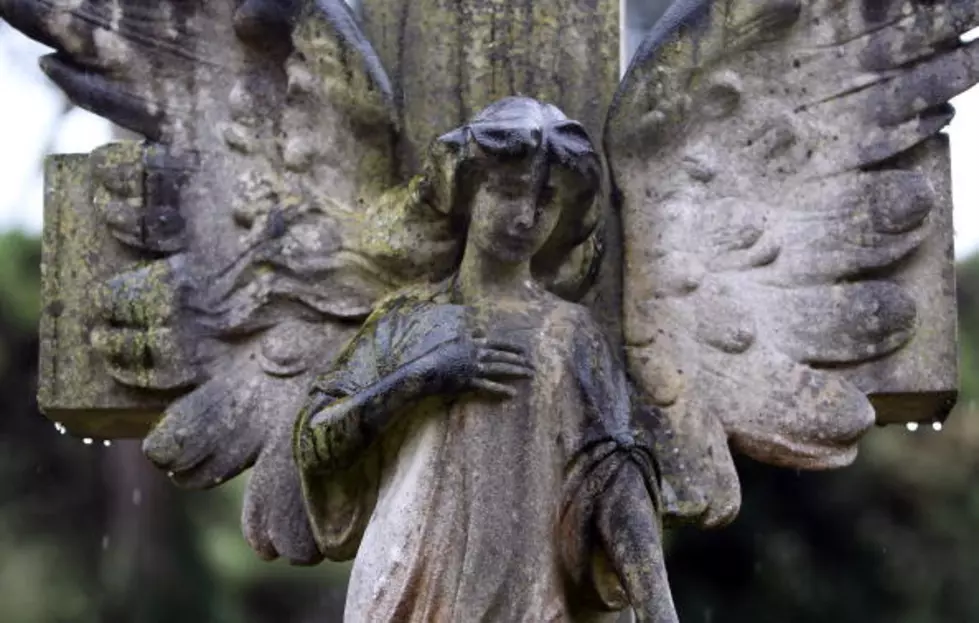 Do You Believe In Angels?
Matt Cardy, Getty Images
An accident in Missouri is prompting people to ask a question you might not hear every day in mainstream America.
Do you believe in angels?  A nineteen year old Tulane University student is still recovering from a car crash that almost took her life.  While she was still trapped inside the car she asked those around her to pray, and a priest showed up and helped lead everyone in prayer.
She was eventually freed and airlifted to a hospital.  When rescuers went to thank the priest, dressed in traditional Catholic garb, he had mysteriously disappeared. No one recognized him from any of the three Catholic churches in the area, and he does not appear in any of the photos from the accident scene.  No cars or passersby were allowed in close proximity to the crash, and where he came from, or went, remains a mystery.
Skeptics say you cannot tell anything from photos that were taken at the scene because the focus was on the victim and her car and not anything else.  Believers say that the priest was an angel, serving to reassure both the victim and rescuers that everything would be okay.
The full story is below.  What do you think?  Are angels real or was this priest just a helpful passerby?  Comment on our Facebook page and vote in today's Question of the Day:
Members of the community near New London, Missouri are looking for a Catholic priest who appeared at the scene of an accident on Sunday, August 4, 2013. Nineteen year-old Katie Lentz, a Tulane University student, was driving her family's Mercedes when her car and another crashed on the highway.