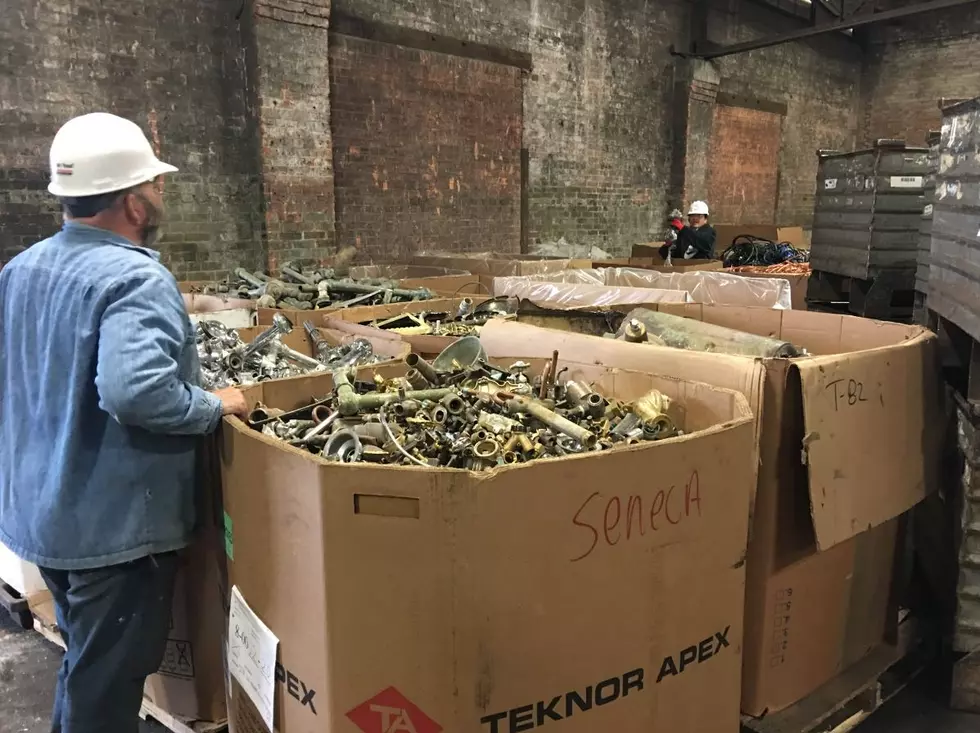 Empire Recycling Hosts Sculpture Space Artists For Earth Day Event
Jim Rondenelli, WIBX
Several artists from Sculpture Space in Utica were at Empire Recycling  on Friday.
In celebration of Earth Day, the artists gathered salvaged scrap materials they'll use to create their upcoming sculptures.
In the past, artists have made pieces from discarded aluminum, steel and copper.
The 2017 Earth Day Collection will be on display at Sculpture Space's 28th annual CHAIRity Art Auction on September 23rd.
Sculpture Space and Empire Recycling have been partnering on the Earth Day event for nearly 40 years.
Steven Kowalsky, president of Empire Recycling said, "We have partnered with and supported Sculpture Space for close to 40 years and this is one of our signature efforts together. They take scrap from our yard – discarded objects we get in every day – and make stunning pieces of artwork. The very nature of our business is recycling and reuse and these artists represent a new dimension for us."