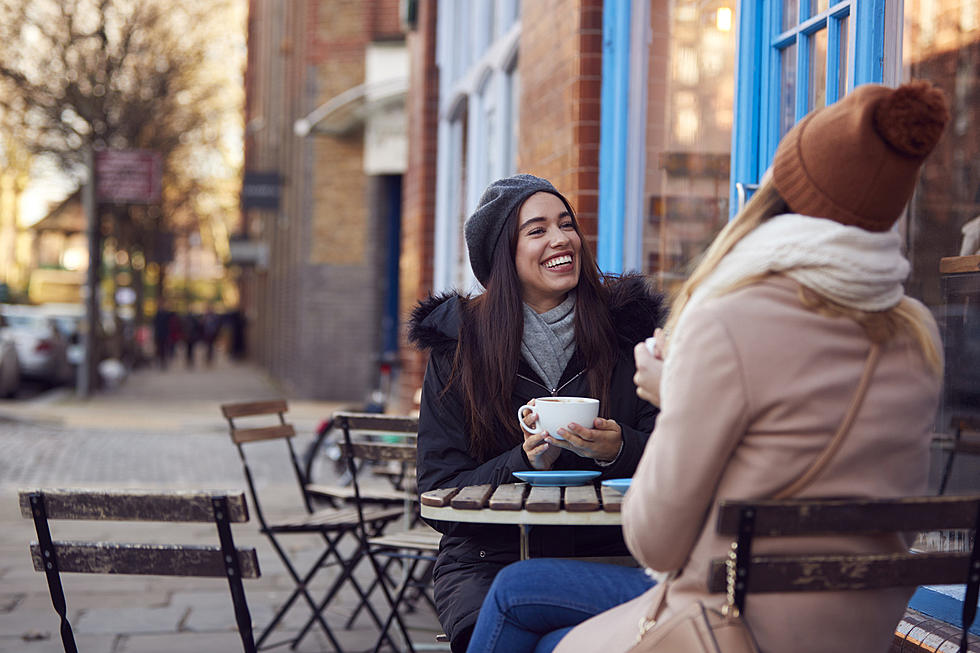 New York is Home to One of the Top 20 Happiest Cities in America
monkeybusinessimages
You can be happy in New York State? No way!
All joking aside, there really is a lot to love in New York. From picturesque Niagara Falls to the tallest mountains in the Adirondacks, you can find so much beauty in our state. New York City even draws in people from all over the world, looking either to make it big or just see everything the Big Apple has to offer.
Even with all of that, there still has to be happier cities elsewhere.
WalletHub recently completed a study to find the Top 20 Happiest Cities in America. They compared over 180 of the largest U.S. cities, using data to rank them by 30 key indicators of happiness. These included factors like depression rates, average leisure times, and average sleep.
If you were to pick the happiest city in New York, you'd think it would be somewhere upstate. But that's where you'd be wrong.
18 - Yonkers
A great showing for the place who also ranked within the Top 10 Safest Cities in America. Yonkers faired significantly better than any other city in New York, largely thanks to their Emotional & Physical Well-Being ranking (17).
In terms of Community & Environment, they came in strong at 44, beating San Jose who was ranked 2nd overall. Where were they lacking? That would be under the Income & Employment category. There they ranked 144.
Who Else in New York?
Falling far out of the Top 20, the next closest city from our state on the list in New York City at 57. Rochester falls farther behind at 102, still ahead of Buffalo who came in lower at 121.
Where was Utica? Believe it or not... we didn't make the list. Probably not surprising to some people, but that's likely because Utica simply didn't fall within the 180 largest cities. But at least we still have our tomato pie and riggies, right?
If you're looking to stay happy forever, avoid these cities in New York. If not, you could be calling your lawyer sooner than you'd think.
These 10 Cities In New York Have The Highest Divorce Rates
Almost 50 percent of all marriages in the United States will end in divorce or separation. With odds like that, where are the highest divorce rates in New York State?
What about those places where knowledge is power? There's a couple in New York that ranked high on a national poll.
The 5 Smartest New York Cities Named Among Most Intelligent In US
One thing you can count on pretty much anywhere in the state of New York is the ability to attain a great education. Our amazing local school districts and numerous, quality colleges and universities are consistently ranked among the nation's best. Those great resources are a big reason why these 5 New York cities have been named among America's most educated according to Wallethub. These rankings were scored based on educational attainment, quality of education, and the educational attainment gap between racial groups and gender.
These Are the 12 Biggest Shopping Malls in Upstate New York
The size of the enclosed malls of Upstate New York covers a whole range of numbers. You have several large malls with between 50-100 stores, and then you have several behemoth malls which host much more than that. For example, #12 on this list has 55 stores and has been open for more than 50 years. Sounds like a pretty respectable mall, doesn't it? Compare that to the #2 on this list which is so large it has more than 18,000 parking spaces!

In this gallery, we have also mentioned some of the original anchor stores for these malls dating back to when they opened. It is fun to hear the old names like Sibley's, Filenes, McCurdy's, and G. Fox and Company again
.
Here are the 12 largest enclosed malls in Upstate New York. (We include all regions of Upstate including the upper and lower Hudson Valley. This list does not reflect the large malls of metropolitan New York City or Long Island).
Top 25 'Most Neighborly' Cities In the Nation Ranked
Out of the Top 25 'Most Neighborly' cities in the Nation, 3 are in New York. How does Western NY, Capital Region and Hudson Valley rank? One of them made it to #1!
Look Who Has Played the New York State Fair
Here's a look back at some of the artists that have played the Great New York State Fair.
Concert Archives