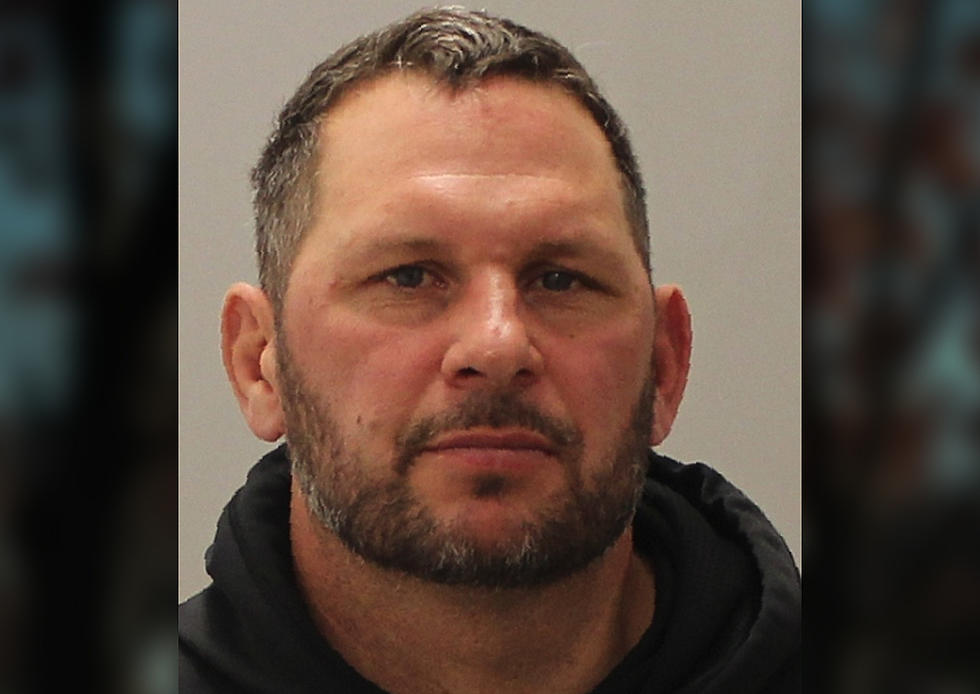 Man Arrested Following Domestic Incident in New Hartford
Scott Sequin. New Hartford Police
Police in New Hartford have arrested a village man after an alleged domestic violence incident on Saturday.
New Hartford Police Department reports that 49-year-old Scott Sequin of New Hartford, was charged after police responded to a domestic incident on Paris Road in the village, according to Chief Ron Fontaine
Police say, on Saturday, October November 11th, 2023 New Hartford Police responded to the reported domestic dispute on Paris Road in the village of New Hartford.  Upon arrival the female victim reported being involved in an argument with a male, later identified as Sequin. As a result, the female sustained multiple contusions and lacerations during the incident, said Fontaine in a release.  
Its alleged that Sequin and the female began to argue at which point Sequin armed himself with a baseball bat and damaged a window at the residence. Sequin is also alleged to have subjected the victim to physical contact and reportedly caused minor lacerations to various parts of her body and face, as a result. Sequin then accessed a vehicle at the residence and while driving from the property, struck the female victim with the vehicle, police say. Fontaine says the victim's injuries were not life threatening.
New Hartford Police arrested Sequin the next day on Sunday, November 12th, 2023.  Sequin was charged with Misdemeanor counts of Reckless Endangerment and Criminal Mischief, as well as Harassment. He was arraigned in the Oneida County Centralized Arraignment Part Court on the charges and an order of protection was issued on behalf of the victim, police say.
[AUTHOR'S NOTE:   This post is for informational purposes and is based largely on information received from the New Hartford Police. The reader is reminded that all suspects and arrested persons are innocent unless proven guilty in a court of law.  At the time of this posting no additional information is available.]
10 Actors Who Adopted Animals From Movie And Sets
Why do cats have whiskers? Why do they meow? Why do they nap so much? And answers to 47 other kitty questions:
Why do they meow? Why do they nap so much? Why do they have whiskers? Cats, and their undeniably adorable babies known as kittens, are mysterious creatures. Their larger relatives, after all, are some of the most mystical and lethal animals on the planet. Many questions related to domestic felines, however, have perfectly logical answers. Here's a look at some of the most common questions related to kittens and cats, and the answers cat lovers are looking for.
Gallery Credit: Andrew Lisa
Every Sam Raimi Movie, Ranked From Worst to Best
From The Evil Dead to Doctor Strange in the Multiverse of Madness, we ranked the movies of one of Hollywood's most imaginative and stylish directors.
Here's 7 Animals You Didn't Know Were Endangered At The Utica Zoo
Who knew these vulnerable and endangered animals could be only found close to home at the Utica Zoo?
Gallery Credit: Carl