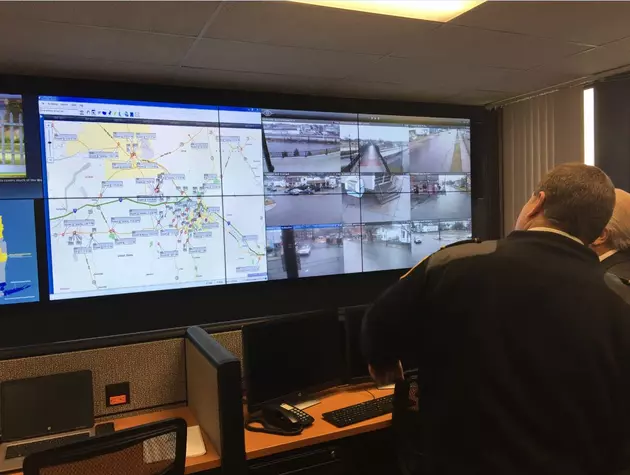 Mohawk Valley Crime Analysis Center Open At UPD
Jim Rondenelli, WIBX
Law enforcement agencies in Oneida County have a new tool to fight crime.
The Mohawk Valley Crime Analysis Center is located at the Utica Police Department.
Michael Green, Executive Deputy Commissioner of the DCJS, says the center will help police and prosecutors more effectively solve, reduce and prevent crime.
UPD Chief Mark Williams says timely crime data collected from the analysis center will aide law enforcement in solving crimes and will help to keep our community safe.
The state spent about $280,000 to equip the new center.  It features a state-of-the-art video wall measuring 6-feet high by 12-feet wide. The video wall can display multiple sources of data in real time, including public surveillance cameras in Utica and the countywide computer-aided dispatch feed.
The Mohawk Valley Center is connected to the seven other centers in the state supported network.