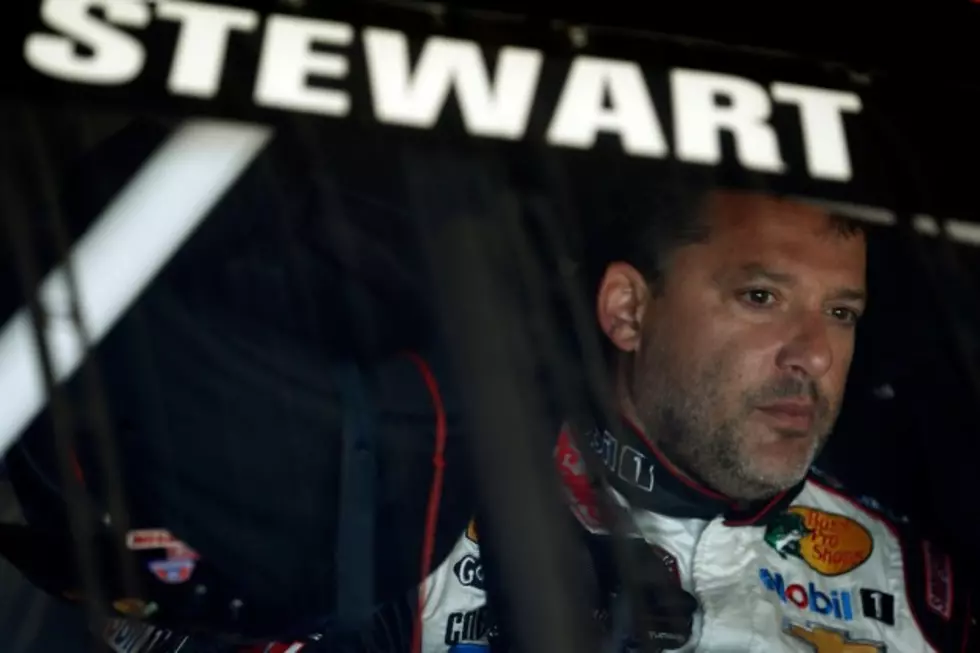 VIDEO: Race Car Driver Struck, Killed By Tony Stewart's Car
Jeff Zelevansky, Getty Images
UPDATE: It has been announced that Tony Stewart will not race today at Watkins Glen in New York. Instead, Regan Smith will be behind the wheel of Stewart's car for today's Cheez-It 355, WIBX 950 has learned.
The announcement came from NASCAR crew chief Greg Zipadelli.
It had been reported earlier in the day that Stewart would race, following a tragic incident at a DIRT track, Canandaigua Motorsports Park in upstate New York this weekend (details below). A report from Fox New Radio on Sunday morning indicated that the crew of the killed driver believes Stewart intentionally struck the 20 year old racer, something that is disputed by others at the track. 
Full story: A tragic accident at a dirt track in Canandaigua, NY on Saturday night resulted in the death of a 20-year-old race car driver after he got out of his car and was struck and killed by Tony Stewart, according to multiple reports.
Several outlets are reporting that Stewart hit and spun out the car of Kevin Ward Jr, of Port Leyden, during a race at Canandaigua Motorsports Park, which brought out a caution flag. Witnesses say Ward then exited his vehicle when fatal incident occurred, as reported by USA Today:
During a sprint car race at Canandaigua (N.Y.) Motorsports Park, driver Kevin Ward Jr. was spun out by Stewart, got out of his car to show his displeasure and then was struck by Stewart's car, sending Ward sliding down the track, fellow sprint car racer Tyler Graves and witness Adam Dulski told USA TODAY Sports.
The Ontario County Sheriff's Office is investigating the incident and officials have said Stewart was shaken up and is cooperating with the investigation.
NSFW WARNING: Graphic video of the accident, plus language. NSFW:
No charges have been filed thus far in the incident.