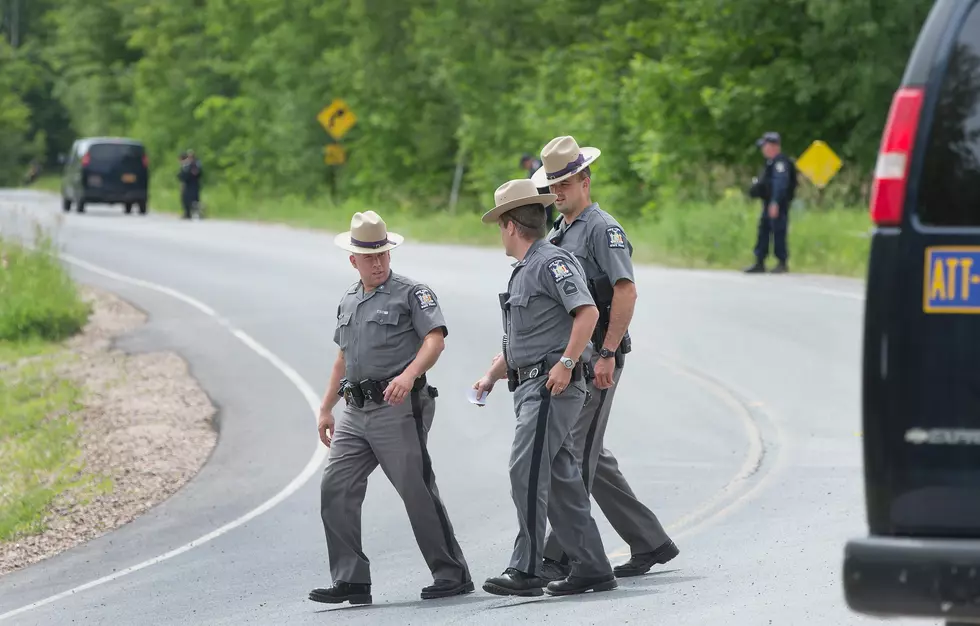 Search Is On For Body Of Fugitive Who Fled July Traffic Stop
Photo Credit -Scott Olson / Getty Images
GENESEO, N.Y. (AP) — Law enforcement agencies are searching for the body of a North Carolina fugitive who hasn't been seen since he fled a traffic stop in western New York earlier this summer.
State police, Livingston County sheriff's deputies and U.S. Marshals are searching areas along Route 63 in Geneseo Wednesday for the remains of 49-year-old David Clyde Morgan of Wilmington.
Authorities say he and his girlfriend were traveling in a stolen car when they were pulled over July 18 in Geneseo, 25 miles (40 kilometers) south of Rochester.
Officials say Morgan pointed a handgun at a Geneseo police officer before running into a cornfield. His girlfriend was captured.
Extensive searches conducted after the incident failed to turn up any sign of Morgan. Authorities say he may have killed himself in the woods.