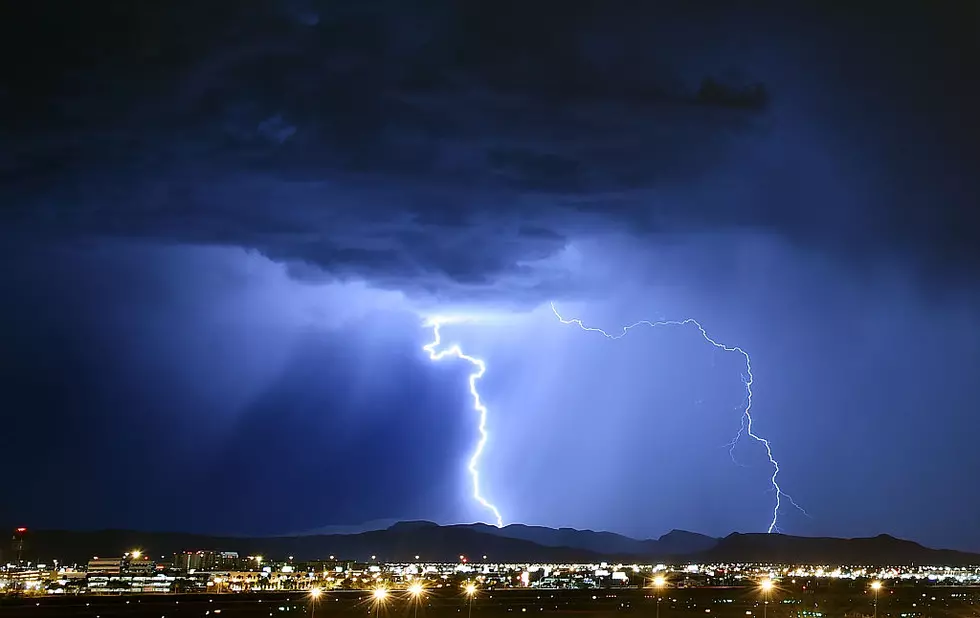 Severe Thunderstorm Blows Roof off Central NY Building
Getty Images
The powerful storms ripping through the Mohawk Valley caused some unbelievable damage in Herkimer County.
Herkimer County emergency management officials closed a portion of West Main Street in Little Falls after the roof was reportedly blown off the Snyder's Apartments building.
The incident happened around 11 in the morning. Photos taken at the scene show a portion of the roof hanging off the building as well as fragments littering the sidewalk below.
The extent of the damage has not yet been determined. Additionally, it is unknown if anyone was injured by the debris.
Portions of West Main Street remain closed for authorities to investigate and clean up the damage. Glen Avenue and West Main Street have been shut down, as is Church Street to North Ann and South Ann Street.
There are multiple reports of downed trees and wires across Little Falls. State Route 5 was hit especially hard, with authorities needing to close both directions between Gun Club Road and East Main Street.
This is a developing story. Check back for updates.
Additional damage caused by the storm
Much of Central New York was under a severe storm warning on Friday, with reports of cells producing quarter-sized hail, flash flooding, torrential rainfall, and winds gusting up to 60 miles per hour.
WIBX listener Maria Mott Grimaldi shared a video of Holland Patent being pummeled by hailstones.
According to National Grid, outages have been reported across Herkimer, Oneida, Fulton and Madison County.
Warnings are expected to continue into the night. Residents in affected areas are strongly advised to seek shelter and remain indoors.
This latest batch of storms comes just days after a man in Madison County was tragically killed by lightning after he and his coworkers got caught in a thunderstorm.
The man was identified as 39-year-old Lauro Zhunaula Saca of Middletown.

Tips for Floods, Lightning, Tornado In New York State
New York Gov. Hochul's Office released steps to prepare and keep everyone safe from disaster,