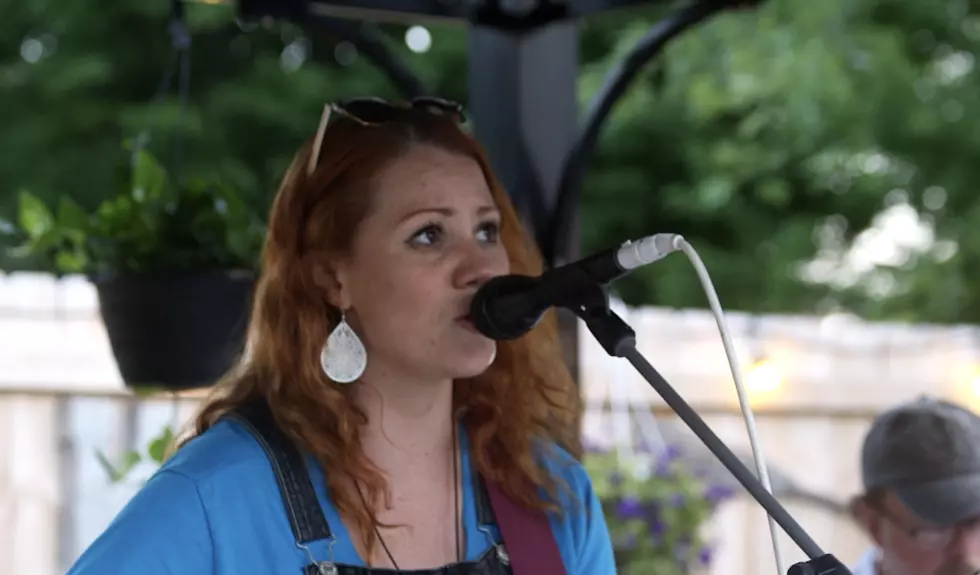 Sneak Peak- Singer With Local Ties Advances on 'The Voice' This Week
South African artist, Selkii performing at an impromptu show in the Utica area on July 29, 2018. (Photo by Tom Wszalek for WIBX)
NBC's The Voice released a sneak peak of this week's blind auditions and the South African artist who spent part of the summer in the Utica area was in the spotlight.
Selkii, who became well known as a performer on the Disney Cruise Lines, came to the area this past summer to collaborate with local music legend, keyboardist Rick 'Pickle on Keys' Gerken at his studio in Oriskany.
Selkii announced recently that she had auditioned for The Voice; but, up until this point she hadn't shown up on the show's blind auditions.  That changed this weekend when producers released a sneak preview of this week's shows and Selkii was in the spotlight.
What song did she do?  Did any of the judges turn around for her? If so, which judge did she select?  The sneak preview was quite revealing. Here's a hint:  two judges did turn for Selkii as she performed an amazing rendition of Macy Gray's I Try.  Watch it by clicking on the link below.
Click on this link to view the sneak preview:  NBC 'THE VOICE' SELKII PREVIEW
NBC's The Voice will air this week on Monday from 8 'til 10 p.m. and Tuesday from 8 'til 9.
See Selkii perform locally at Bill Keeler's back yard party from this past summer: