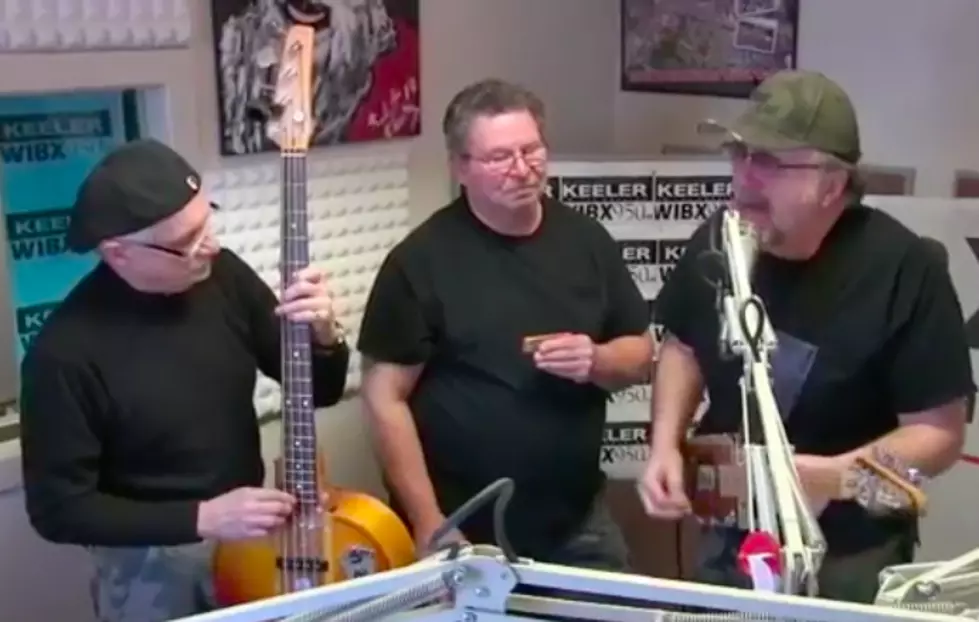 Swamp Drivers Perform Live on Keeler WIBX [Video]
The Swamp drivers performing in WIBX studios during the Keeler Show. (Photo by Kristine Bellino)
New York Blues Hall of Fame inductees, The Swamp Drivers, performed live on First News with Keeler in the Morning on WIBX this week.  The four-man band from Utica has been performing their rock-induced blues style since 1999 and the live performance comes with a unique twist.
"We make our own instruments," said band creator Terry Johnson, "and some of them are pretty unique."  Instruments like the cigar box guitar or the three-string broom round out almost 20 unique homemade instruments the band members play with which adds an entirely different flavor to their live performances.
The band consists of Johnson on lead guitar, vocals and saxophone; Ted Toscano who plays slide guitar, harmonica and vocals; Tom Guidera plays bass on a homemade stand up bass converted from an old cello and Phil Diehl who plays drums and vocals.  The band was inducted into the New York State Blues Hall of Fame in Hudson last year.
The band performed three original songs in studio including the song "Blues Train" which is featured in the video above.
Learn more about the band on their website and off their Facebook page.