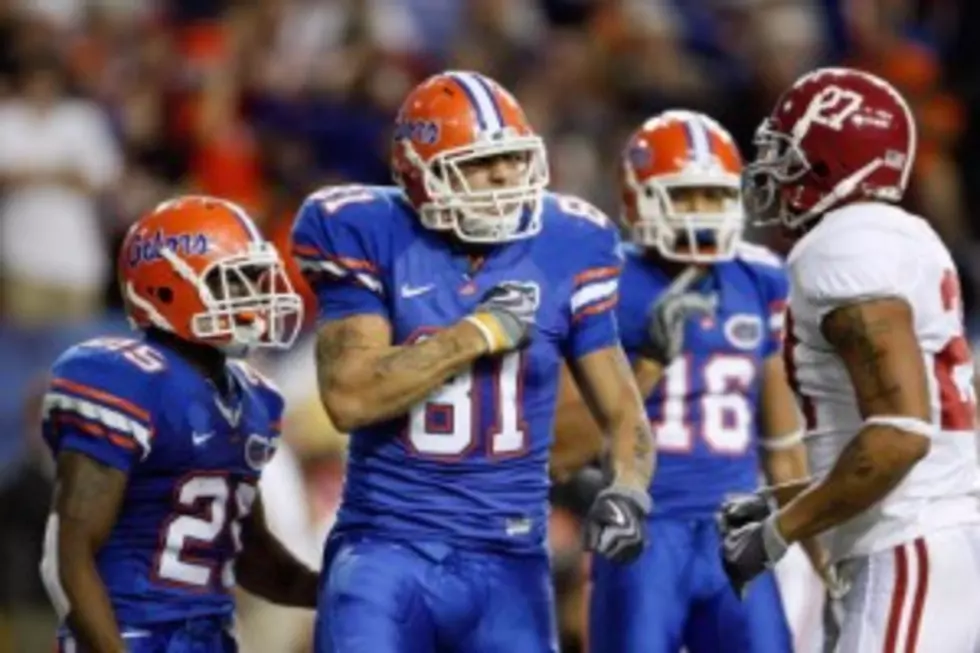 The University of Florida Embarrassed by the Month of July
Photo Credit: Kevin C. Cox, Getty Images
A Florida college is admitting that it is embarrassed by its 2014 sports calendar.
The calendar, sources, say, was approved in the spring of 2013, prior to Hernandez's arrest on murder charges in June of that year.
A photo of Hernandez was also featured on the Patriots' 2014 calendar.
Both calendars were available on the website of retailer Target until they were taken down on Wednesday, July 2, 2014.