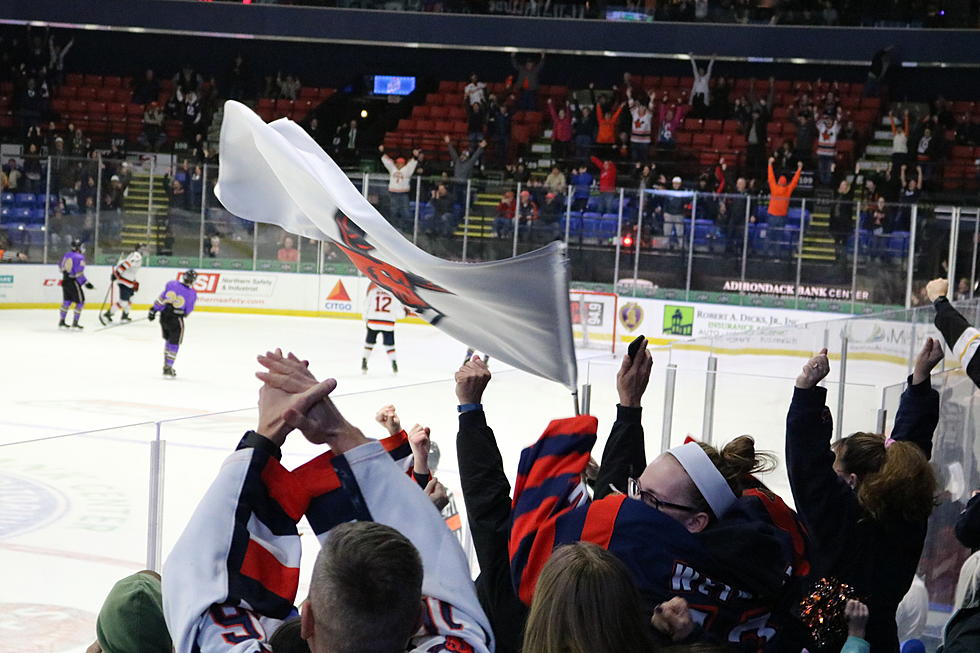 Utica College Men's Hockey Season Ends After Conference Losses
UC Pioneers defeat Nazareth 3-2 (OT) fEB. 24, 2019 (Jeff Monaski, WIBX)
A very successful Pioneers Men's Hockey season has come to a final close after Utica fell to Manhattanville over the weekend in the UCHC Conference championship and the NCAA opted not to offer them a bid into this year's tournament.
The NCAA Division III selection show was held on Monday morning and four at-large teams were added to this year's tournament. Hobart College (19-7-2), University of Massachusetts Boston (19-7-1), State University of New York at Oswego (19-6-2), and University of Wisconsin-Stevens Point (26-0-2). These four teams are added to the eight conference automatic bids, including Manhattanville who defeated Utica for the UCHC championship on Sunday.
Utica ends their season with a 20-7-2 overall record and a second-place finish in the UCHC with a record of 14-3-1.