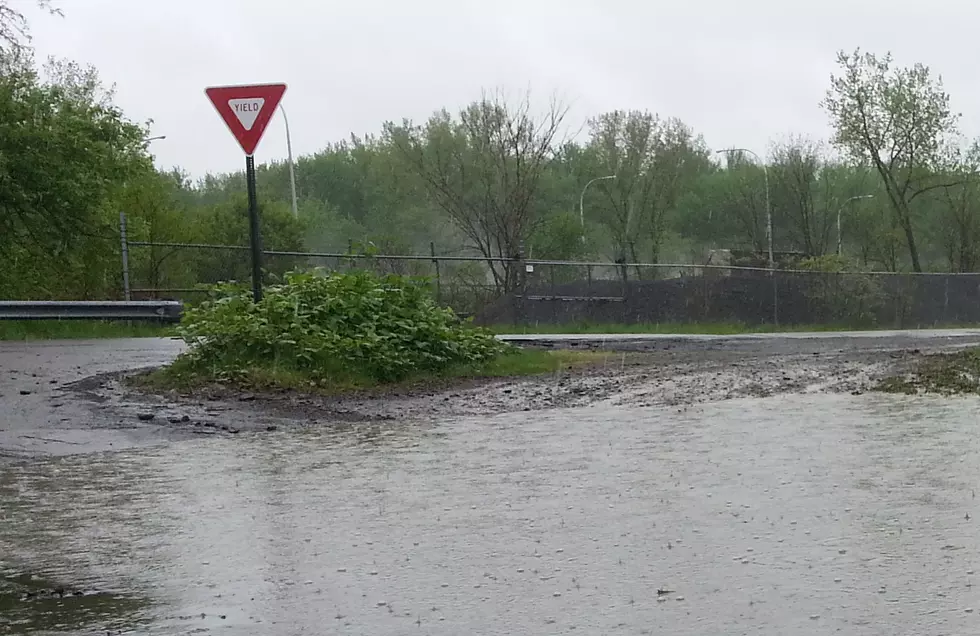 Vestal Residents Voice Continued Flood Concerns
Photo: Bob Joseph/WNBF News (file)
Vestal residents say they want their elected officials to do more to protect them from flooding.  Concerns were expressed at the last Town Board meeting following flash flooding in July from which some residents are still struggling to recover.
Town Supervisor John Schaffer has said the Department of Environmental Conservation has regulations that keep local governments from taking steps to mitigate flood risk.
Schaffer has plans to meet with the DEC over the next few days to discuss options.
Residents living along Choconut Creek say they are routinely dealing with flooding as the waters continue to erode the banks but regulations to protect wildlife prevent officials from deepening the channel and possibly reducing the flood risk.
Elected officials in Pennsylvania, which saw heavy damage from the July flash flooding, say they are also hampered by environmental regulations.