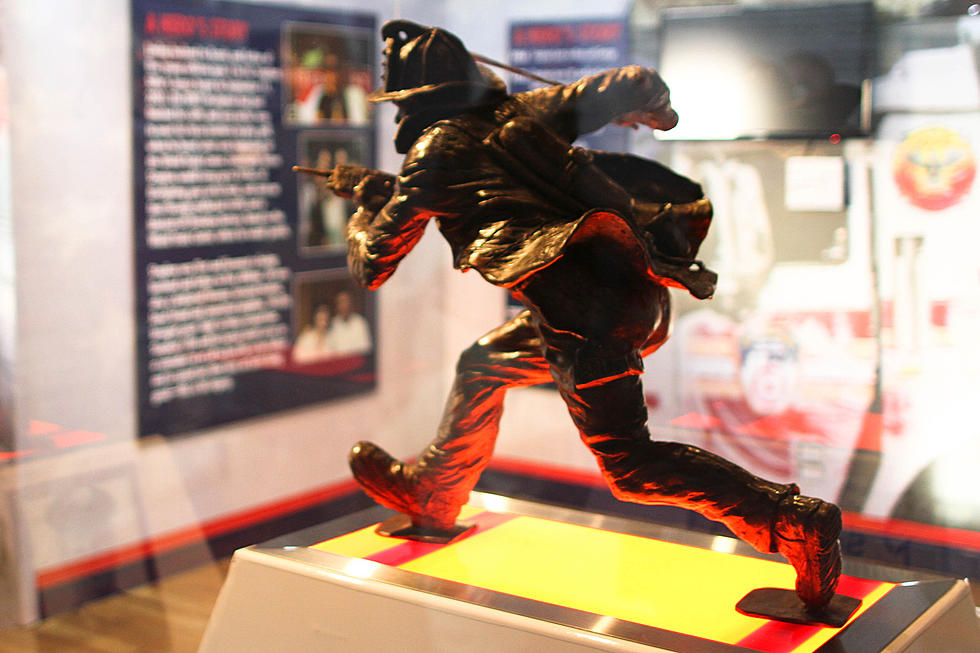 9/11 Never Forget Mobile Exhibit Coming To Rome
photos credit: T2T.org
A piece of traveling history that recounts one of the worst days in American history is coming to Rome later this month.
The Tunnel to Towers 9/11 NEVER FORGET mobile exhibit travels the country on a high-tech, 83-foot tractor trailer that transforms into a 1,100 square foot display that tells the story of one of the gravest days in U.S. history. It pays tribute to all those who were killed in the terrorist attacks committed against the U.S. on September 11, 2001, including the World Trade Center in New York City, the Pentagon in Washington D.C. and in Pennsylvania.
Among the 343 NYC Firefighters who heroically gave their lives in service to others that day was Stephen Gerrard Siller, whose family started the Tunnel to Towers Foundation. Siller was a member of Brooklyn's Squad 1 and was working on September 11, 2001. After completing his shift that day Siller was due to meet up with his brothers to play golf. On his way home from work, Siller would hear the radio transmissions that followed and made a fateful decision - via T2T.org:
Upon hearing the news, Stephen called his wife Sally and asked her to tell his brothers he would catch up with them later. He returned to Squad 1 to get his gear.

Stephen drove his truck to the entrance of the Brooklyn Battery Tunnel, but it had already been closed for security purposes. Determined to carry out his duty, he strapped 60 lbs. of gear to his back, and raced on foot through the tunnel to the Twin Towers, where he gave up his life while saving others.
The 9/11 NEVER FORGET mobile exhibit will be on display at Griffiss International Airport at 592 Hangar Road from Thursday April 20 through Sunday April 23. The exhibit will be open each day from 10:00 a.m. to 4:00 p.m.
Biggest And Best Breakfast Burritos In Central New York
Who makes some of the biggest and best breakfast burritos in the Mohawk Valley and Central New York? We took suggestions off of Facebook, and in particular the
315 Menus Facebook group
, and decided to highlight the top of the list. Here's where people find the biggest and best breakfast burritos:
From A to Z- Amazing Fish Fries In Central New York You Need To Try
Looking for a new place to go grab your weekly fish fry? We've got you covered. Here's just a few amazing spots we've been to in the area that we think you should try. We have it covered from A to Z.
*Disclaimer - these are not the only places to get fish fry. There are plenty of others that are just as good. You can find plenty of other recommendations on Facebook.