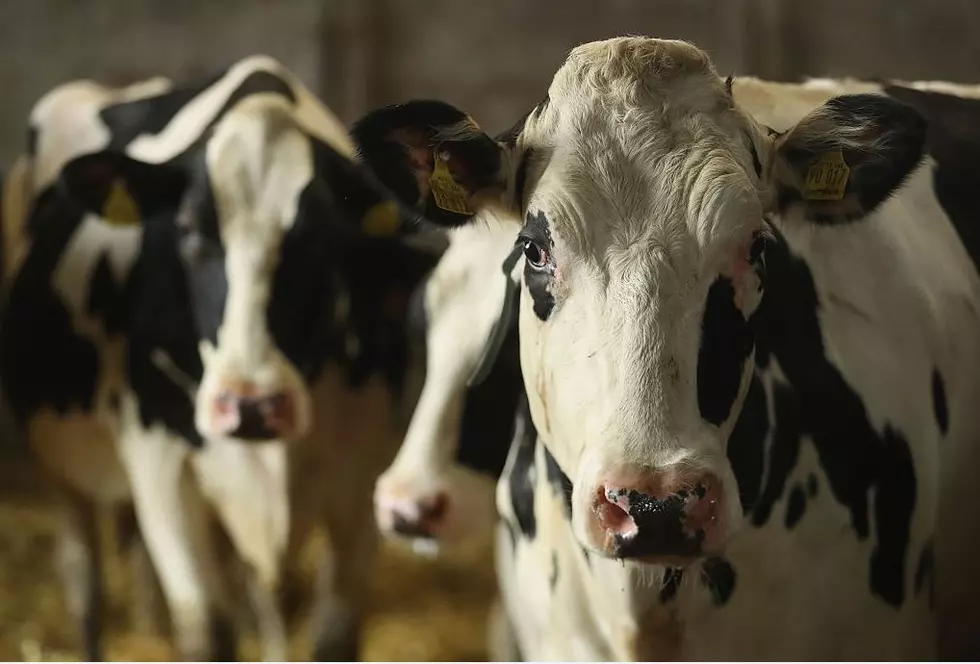 Barn Fire In Trenton Kills Over 200 Cattle
Photo Credit - Sean Gallup, Getty Images
Approximately 250 cattle were killed in a barn fire Sunday in the Town of Trenton. Fire officials responded to an address on Whittaker Road just after 11 a.m.
According to the Oneida County Sheriff's Office, firefighters from the Trenton Joint Fire District discovered the barn engulfed in flames.
They immediately confirmed that there were no injuries or loss of human life. The barn was a complete loss and they later determined the loss of approximately 250 cattle.
At this time the cause of the fire is still under investigation and the fire does not appear to be suspicious. Traffic on Whittaker Road was closed for over 5 hours.