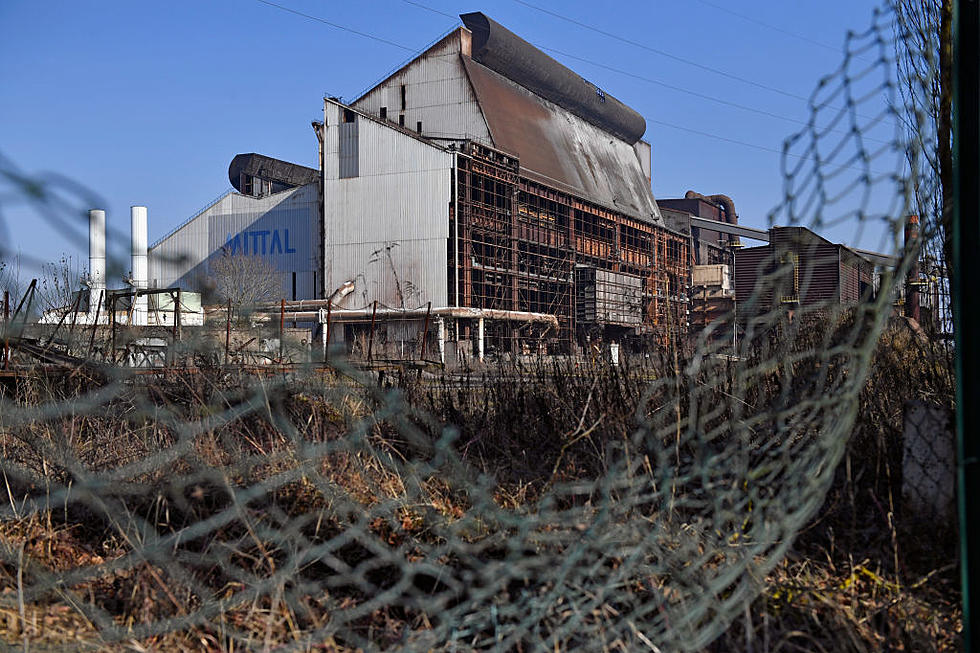 Governor Hochul Declares Rust Belt Legacy over in Central New York
Getty Images
Governor Kathy Hochul strongly believes Utica and the surrounding areas are no longer part of the nation's Rust Belt.
Moving Forward
Speaking to reporters at SUNY Polytechnic Institute on Friday to celebrate a $44 million investment into the school, the governor insisted it marks a bright, new chapter for the Mohawk Valley.
Central New York cities, like Utica, was once a powerhouse in manufacturing during the 19th and early 20th century, where it was known as a worldwide hub for the textile industry. The region underwent severe economic and industrial decline in the mid-20th century due to offshoring, and joined what was known as the "Rust Belt."
These cities suffered from losing so many industrial workers, many factories were abandoned and fell into disrepair.
Full Steam Ahead
Now, Central New York is experiencing a renaissance of sorts, with major technology and medical companies moving into the region. Wolfspeed opened a $1.2 billion chip plant facility in Marcy last April while Utica recently opened the state-of-the-art Wynn Hospital.
Other businesses have migrated to the area and Governor Hochul is ecstatic to see Central New York thriving:
The Rust Belt is the legacy of the past. This is not the Rust Belt any longer. To the extent that that was viewed as a with a negative connotation. I grew up in Buffalo near the rusty steel mills. And so I know exactly what that looks like, but that era is over, especially here in the Mohawk Valley. We've been making investments, new hospitals, new downtowns, new streets.
The governor spoke about walking the streets of Utica with outgoing Mayor Palmieri "for the last decade" and witnessing the revitalization efforts with her own eyes.
The governor also tipped her hat to the refugees who have moved to Central New York to open their own businesses and kickstart the economy.  She added these individuals are helping to keep the area's unemployment rate low, saying it currently stands at 3.3 percent.
In all, she said Utica and the surrounding cities have "really leaned into" embracing these positive changes and that, in turn, is inviting more businesses to invest in the area.
"The Rust Belt legacy is over," she declared. As for where Central New York stands now, she said it is now leaving a "legacy of ambition."

New Photos of the new Downtown Utica Wynn Hospital (February 2023)
Just eight months before it's scheduled to open, MVHS officials took WIBX's Bill Keeler and Jeff Monaski, along with Photo Journalist Nancy L. Ford through the new Wynn Hospital in Utica. The new downtown hospital is expected to open in November.
Gallery Credit: Bill Keeler / Nancy L. Ford
Utica's NEXUS Center Preparing for Grand Opening
With hockey tournaments on the schedule in just a matter of hours, workers scramble to prep Utica's new NEXUS Center for its opening on November 9th.
Gallery Credit: Nancy L. Ford Photography
Amazing Nostalgic Photos of Uptown Utica
Check out this awesome collection of photos showing what Uptown Utica used to look like. It's amazing to remember what businesses used to be there.
Gallery Credit: Andrew Derminio