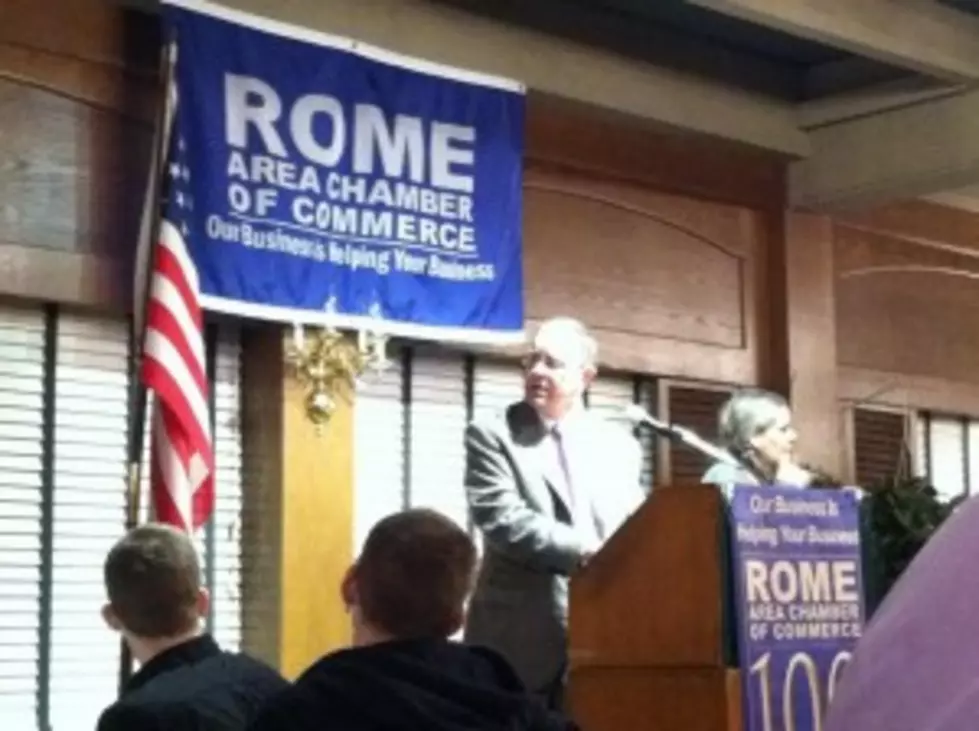 Hanna Speaks To Rome Chamber of Commerce
Rome, NY (WIBX) - Congressman Richard Hanna spoke to members of the Rome Chamber of Commerce today, addressing some of the issues impacting not only the area, but the country in general.
Among the topics Hanna addressed were the expanding gaps between the rich and poor, the U.S.'s inability to compete with the world and New York State's future growth.
Hanna says some of the growth may come from an expansion of STEM education.
"We need to find ways to grow the middle class," Hanna said. "To that end, I think one of the most important ways to do that is through STEM education - science, technology, engineering and math. We need to start building things again in our own country and building the jobs that support those things. So, that's how we compete globally."
City of Rome mayor, Joseph Fusco, says the congressman's speech was a needed bit of honesty for this area.
"He's telling you how it is, we've got serious problems," Fusco said. "He's not sugar-coating it, he's not trying to make you feel good about something that doesn't exist and I appreciate that. Honesty, that's coming right from the heart, you know, and he's telling you, look, we are in tough times."
Hanna ended his speech by saying he and his colleagues are just like everyone else, and when the "pomp and circumstance" are pushed aside, work can get done.