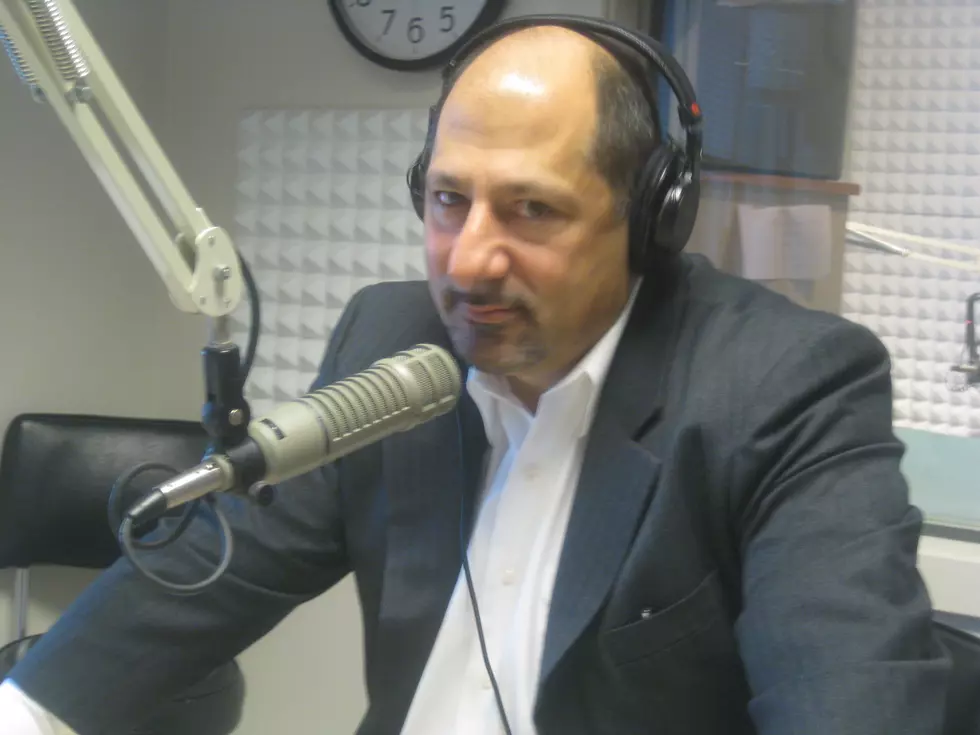 Hints on Winning Hobika's Free Money Question of the Day
Kristine Bellino, WIBX
It's quite an interesting "back and forth" over giving away Hobika's money - a daily contest on the Keeler Show at 7:35 am where listeners get to compete to win between $100 and $500 by answering a simple trivia question. Honestly, they're not all easy - but there are always clues on-air and questions from the news cycle that always make the questions "winnable" even though one only gets 7 seconds to answer.
I thought I'd thumb through some of the recent questions, which often times leave us with a little extra knowledge about local and regional history.
On Thursday the jackpot was $400 and we learned there's are 7 places in the world known as Blue Zones where there's a high concentration of people over the age of 100. There's actually a documentary series streaming currently called "Live to 100: Secrets of the Blue Zones" on Netflix. This question, which the contestant didn't answer correctly, identified the fact that one of those Blue Zones is in the United States, in Loma Linda, California. The reason the question was "doable" is because 5 minutes before, we mentioned that the community of some 9,000 Adventists in Loma Linda boasts a much longer life expectancy. For the record, Adventists are vegetarians, they don't drink or smoke and they regularly exercise.
Earlier in the week, we asked, "What company did Seamless eventually become. The answer is Greg Hub.
Here are a few questions I particularly enjoyed:
This US President installed audio recording equipment throughout the White House to record conversations.  President John F. Kennedy
He died in 2020, and locally, he was "Good Enough to Dream" Who is he?  Roger Kahn (Who wrote about the 1983 Utica Blue Sox)
When Hotel Utica first opened, which US President spent the night there?  William Howard Taft (Attended the funeral of US VP and Utica native James Sherman in 1912.)
Before SNL and the Tonight Show, as a student, what college town did Jimmy Fallon party in?  Albany College of St. Rose
The game Lotto dating back to the 1500's, eventually became what popular game of chance in America? Bingo
Often times, the question we ask comes directly from something we spoke about earlier in the morning, so the fact is - it pays to listen.
Get set for another chance to win cash staring next week where you could win $100 and qualify to win $30,000.
Here are the details: What would you do with $30,000? Go on a vacation? Get a new car? Squirrel it away for a rainy day? Whatever you do, the only way to win is by listening to WIBX with Win Bill Keeler's Cash - starting Monday, September 18!  WIBX will reveal 10 daily codes that unlock a $100 cash prize, which automatically gets you in the running for $30,000. You only have until October 13 to win Keeler's Cash, so keep listening to WIBX. 10 codes a day — that's 200 entries for you to win $30,000. The cash craze starts Monday, September 18, 2023. 
Whether you're winning Hobika's dough, or Keeler's cash - there are plenty of chance to win money this fall on WIBX.
Look: Where refugees in New York are arriving from
Stacker
compiled countries where refugees are arriving from in New York using data from the Refugee Processing Center.
LOOK: Counties with the most tornadoes in New York
LOOK: Best Counties to Raise a Family in New York
Stacker
compiled a list of the best counties to raise a family in New York.