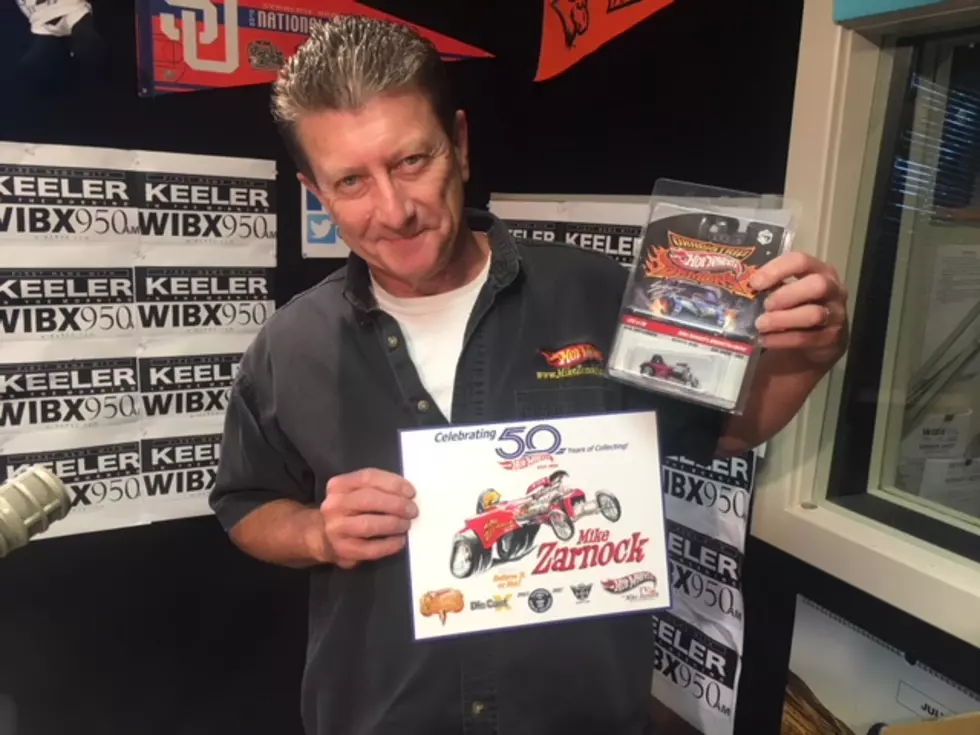 'Hot Wheels' Historian Mike Zarnock on Keeler Show
Hot Wheels collector and historian Mike Zarnock (Jeff Monaski WIBX)
He has the largest collection of 'Hot Wheels' cars on the planet!
Mike Zarnock was raised in Utica and still lives in the local area, along with his massive collection 'Hot Wheels' die-cast cars. His treasure totals more than 30,000 cars, along with all kinds of memorabilia like track sets, clothing and more.
He's such an avid collector that he is recognized by 'Hot Wheels' maker Mattel as a historian on their particular brand of toys. Zarnock has written more than a dozen books on the topic, hosts a YouTube TV show called 'Hot Wheels TV' and actually has an official toy-car that depicts his old race car. Just in case you didn't think it was actually modeled after him, Mattel even put his name it!
Zarnock joined the Keeler in the Morning Show to discuss his collection and how he became THE expert on 'Hot Wheels'.
The average Hot Wheels car, he says, still goes for about a buck. But, many are valued much, much higher. While joining us on the show, he brought a car (still in it's original case) valued at $250-300. Other can sell for a few thousand dollars. And, Zarnock shared a story of a friend who recently got into a bidding war with another collector and wound up paying a whopping $72,000 for a pink colored Hot Wheels car that he just had to have!
What makes a 'Hot Wheels' car so valuable?
Well, many things. It could be the color scheme, the interior design, the rarity of the car, and other factors, Zarnock says. Among the 'other' factors are whether or not it's in the original packaging, and the condition of that packaging.
Zarnock hosts a YouTube show called Hot Wheels TV. You can also visit him, or ask a question at MikeZarnock.com :