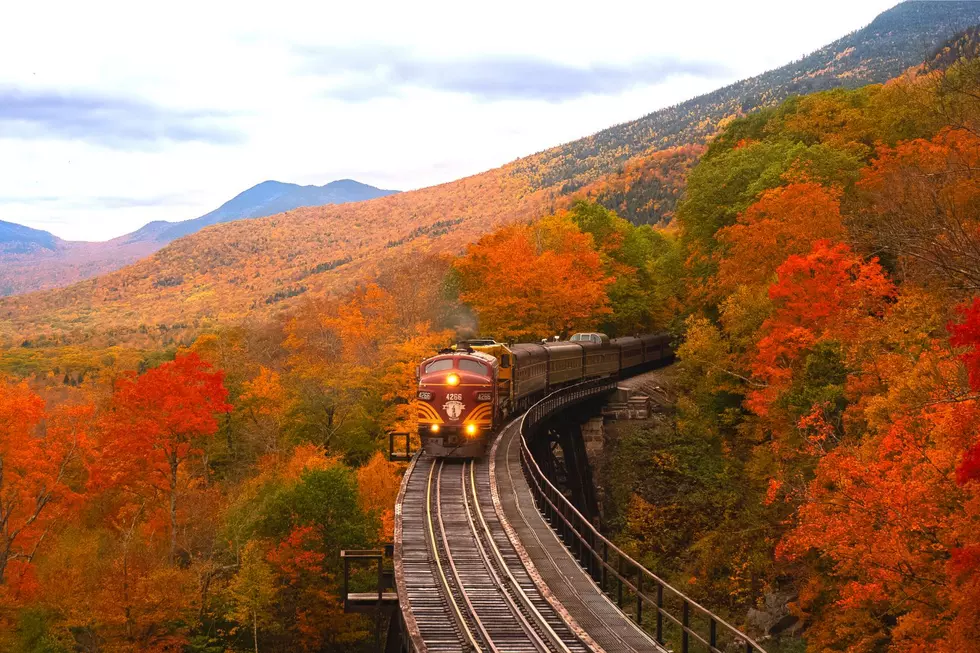 How Long Will the Beautiful Fall Weather Last for the Mohawk Valley?
Photo by Balazs Busznyak on Unsplash
We're about to experience beautiful fall weather this week starting Wednesday, as temperatures move into the low to mid 70s. But, how long is this beautiful weather expected to last?
Let's start with the next few days, as the weather is expected to be spectacular.
Wednesday - expect clouds for the most part, but temperatures will reach about 73. Despite the clouds, there's really no chance for rain through the day as the mild temperatures will serve as a welcome relief.
Thursday, will actually be slightly cooler - but expect sun and clouds. Temperatures will still reach 70, but expect it to be slightly cooler than Thursday.
Friday will be the nicest day of the week with partly sunny skies and temperatures reaching close to 75.  Friday looks beautiful.
The weekend will be the seventh straight weekend with rain in the forecast. Temperatures will be cooler with daily highs in the 60s.
Halloween will serve up some cooler weather with Monday's forecast calling for rain and a high of 51. Expect rain Monday evening with temperatures for trick or treating in the low 40s.
Next week, it looks like we're going back to unsettled weather with the temperatures in the 40s and 50s and overnight lows in the upper 30s and 40s. Wednesday, Thursday and Friday look like we'll see dry weather with some sunshine.
Utica's Chicken Riggies Dish Wasn't Invented in Utica? Say It Isn't So.
The now-famous Utica Chicken Riggies recipe has taken on a life of its own. The dish is now found well outside the Utica-Rome area and it's getting more and more popular as word spreads around the northeast. While there are many variations of the dish today, there's still only one original recipe. So, who created the first "Riggies" recipe and where did it really originate.
Gallery Credit: Bill Keeler
61 Amazing Snapshots of Utica's Most Unique Boilermaker Ever
The 2021 Utica Boilermaker Road Race will go down in the history books as one of the most unique, with an all-vaccinated field running the 5K and 15K on October 10th, without elite runners, and with thousands of regular participants sitting this one out because of COVID. The excitement this year was special and exclusive and there was no shortage of it, as seen through the lens of award winning photo-journalist Nancy L. Ford of Utica. Here are 61 awesome photos featuring some of the best moments from this year's race.
Gallery Credit: Bill Keeler
9 New Favorites from the New Menu at Utica's 72 Tavern and Grill
The 72 Tavern and Grill, a Utica, NY sports bar and restaurant connected to the Adirondack Bank Center, has now re-opened after an 18-month COVID-19 shutdown. The grand reopening has featured previous favorites from the previous menu, and some new updated menu items. Here are photos taken by photographer Nancy L. Ford of some of our favorites tasted during the restaurant's soft opening.
Gallery Credit: Bill Keeler