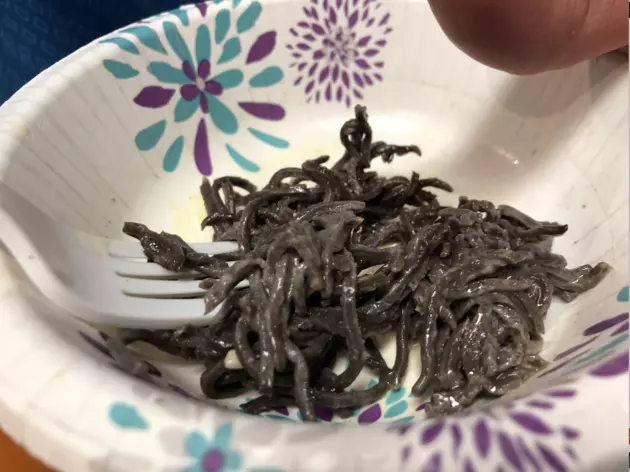 Looking for a Pasta That Works with the Keto Diet?
Photo by Bill Keeler / WIBX
Ok, I'll admit that this black pasta doesn't look all that appealing; but, when flavored with olive oil, a touch of cream and parmesan cheese, it's really pretty good. And here's the best part: unlike regular spaghetti which comes with about 42 grams of carbs, this vegetarian version has half the carbs.
It's organic and high in protein and it's made out of black soybeans. I tried it the other night and it was really good.  A single serving will total 19 grams of carbohydrates.  Simply Nature Black Soybean Spaghetti is available at Aldi.