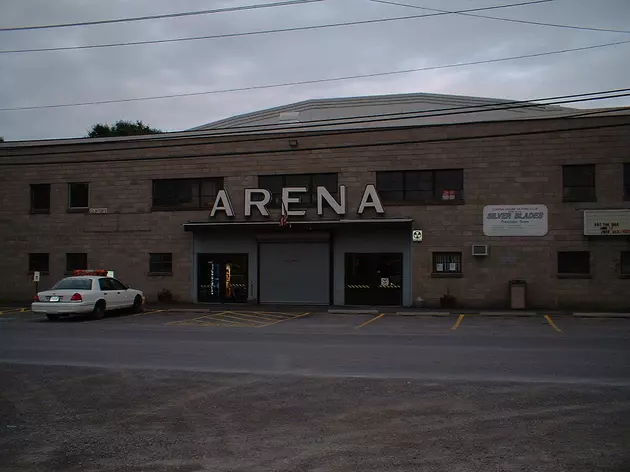 Millions Headed to Local Downtowns Via NY's Revitalization Awards
TSM
Governor Kathy Hochul announced on Thursday that millions of dollars are headed to local communities as part of the state's downtown revitalization plan.
The Town of Kirkland and Village of Clinton will receive $10 million to make improvements to their downtowns.
"Our Downtown Revitalization Initiative (DRI) allows communities across New York to execute their vision to transform and improve their downtowns for residents and visitors alike," Governor Hochul said. "With this funding, Kirkland and Clinton will be able to increase their housing supply and modernize their infrastructure while enhancing the historical character of the downtown area."
The DRI is a part of the state's economic development plan to transform downtown neighborhoods into vibrant centers of activity that offer "a high quality of life and attract businesses, jobs and economic and housing diversity," according to the state's news release.
The "proposed DRI area encompasses parts of the Village of Clinton and Town of Kirkland and includes the community's federally designated historic district. The DRI area also includes key properties, such as the Village Hall, the Clinton Cider Mill and Alteri's Restaurant, and many of the buildings in the DRI area are between 80 and 100 years old."
Assemblyman Brian Miller said the community will now begin a Strategic Investment Plan to make sure the funding is used effectively. "The DRI funding will greatly contribute to the community's commitment to enhance the economic, environmental, educational and cultural quality of life for all residents," said Miller.  "The Town of Kirkland and Village of Clinton will leverage the DRI award to develop a vibrant and sustainable downtown economy, and I commend the municipalities for their continuing efforts on behalf of their residents to provide the needed funding to help strengthen their community. Thank you to Governor Kathy Hochul, and to everyone involved that made this a possibility."

Senator Joe Griffo added that the "investment will enhance, revitalize and strengthen both communities and help to position them for even brighter futures."
Other local municipalities received funding from the state on Thursday. Mohawk Valley Community College (MVCC) received $976,000 in funding. Cooperstown received $4.5 million, and the village of Dolgeville in Herkimer County received $2.5 million.
AquaVino Restaurant and Bar Opens in New Hartford. Check Out These Amazing Dishes
One of Utica's most popular restaurants has just moved into the former Outback Steakhouse in New Hartford. The new restaurant has an awesome menu featuring great food and drink. Check out these dishes we enjoyed during the soft opening.
36 Ideas to Inexpensively Make Your Backyard Feel Like a Resort
Here are some fairly easy and inexpensive ways to make your back yard feel like you're on vacation and a beautiful summer resort. If these 5 families can do this in Upstate New York, it can be done anywhere!
The Verdict is in, Here's the Real History of Utica Chicken Riggies
It's now Utica's most famous dish, Utica Chicken Riggies. We talked with many restauranteurs who were around at the time when this iconic dish was created. We now have the answer to this question: who created the first "Utica Riggies" recipe.