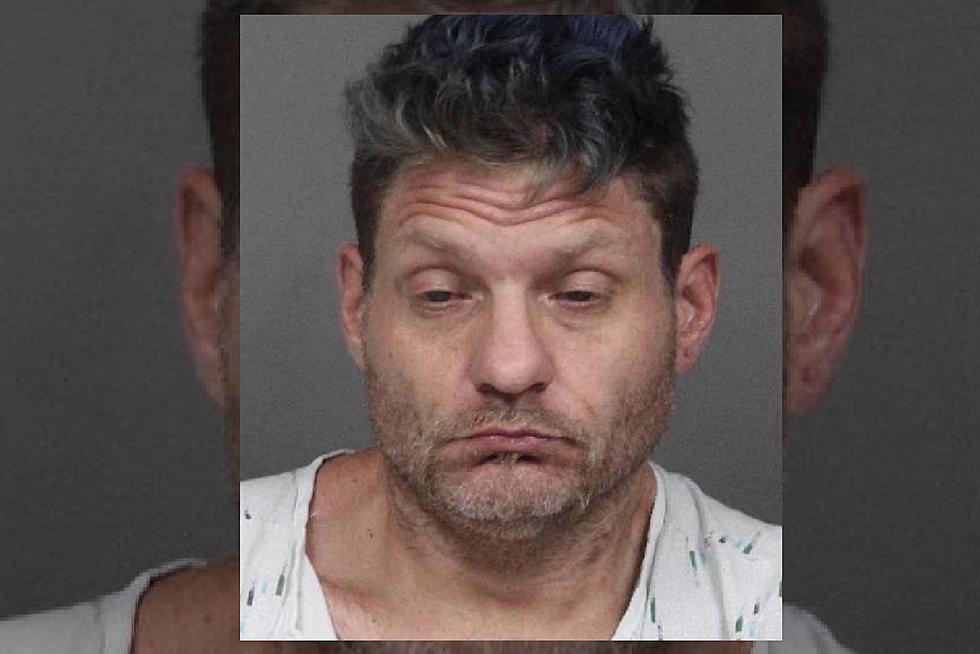 Needles, Knives and a Taser: Utica Police Document Wild Arrest
Utica Police Department Mugshot of Joseph Arsenaul
Local authorities certainly had their work cut out for them...
Utica Police might have encountered their strangest arrest yet. It involved throwing knives, needles and an electric shock.
The incident happened July 28 around 5:45 in the evening. Police say they responded to calls of a man acting erratically and making threats in the area of Lafayette Street and State Street.
According to their public Facebook post, authorities encountered 43-year-old Joseph Arsenault.
They first noticed that he had applied a tourniquet style wrap to his upper arm and had multiple hypodermic needles sticking out from the arm. They then noticed that he was armed with two knives, one in each hand, and was waving them around in a threatening manner while making statements of harm to those around.
Police vacated pedestrians from the area and unsuccessfully attempted to reason with Arsenault. Authorities say his state made it difficult to negotiate with him.
The encounter began venturing into dangerous territory when officers attempted to regain control of the situation.
One officer then began attempting to gain the focus of the conversation while another attempted to attain a proper angle to utilize a Taser on the male. While the initial officer was speaking with the party, the male began to aggressively walk toward the officer with the knives raised.
Police say Arsenault threw both knives at the officer when he got close enough. Thankfully, the officer was unharmed because he was able to duck behind a tree and avoid being struck.
The second officer deployed the Taser and successfully brought down Arsenault, who was handcuffed.
Due to his physical condition the male was transported to a local hospital, and on July 29th, 2023 he was released and transported to the Utica Police Department.
Arsenault faces two charges of menacing a police officer as well as criminal possession of a weapon in the third degree.
This isn't the first time Joseph Arsenault crossed paths with Utica police. He had a brush with state troopers back in May, and was famously arrested back in June for allegedly threatening another person with swords in a North Utica hotel.
For the latter incident, police recovered eight swords in the hotel room. Arsenault was charged with menacing and criminal possession of a weapon.
 [AUTHOR'S NOTE: This post is for informational purposes. The information provided within was provided publicly by law enforcement. Any charges or accusations of wrongdoing mentioned in the article are only allegations and the reader is reminded that all persons are innocent until proven guilty in a court of law.]

These 5 Counties Have The Highest Property Crime Rate In New York