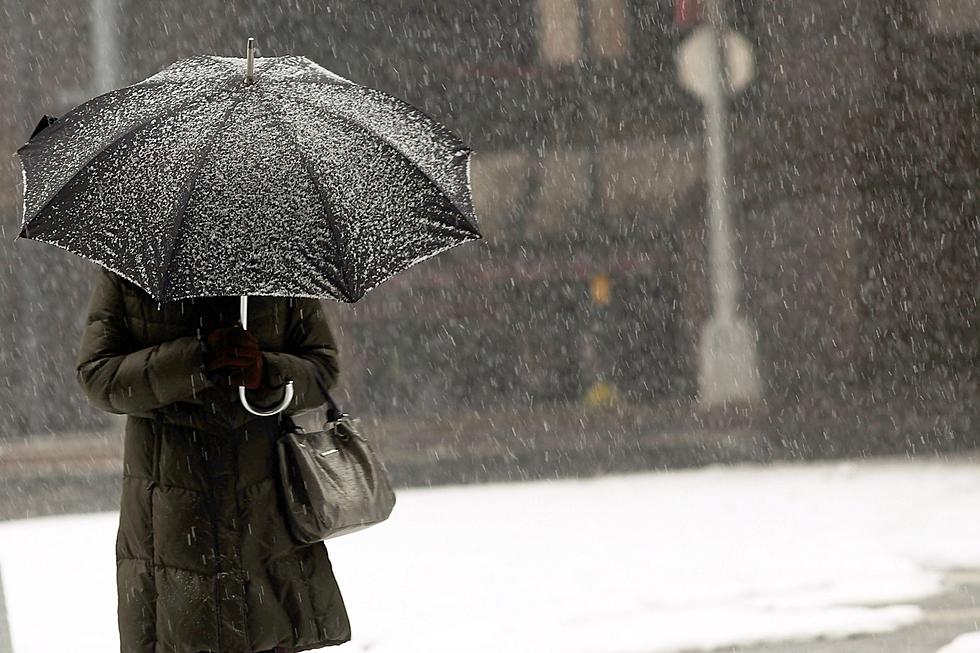 New York to See Less Snow This Winter Because of Super Rare Weather Pattern
Getty Images
We might not need to dust off our snow shovels this winter after all...
This is an article I didn't want to write because I love winter. I want to see the snow-kissed scenes that only Central New York can offer.
Chances of that happening have been greatly diminished because of an extremely rare weather pattern that the U.S. has seen only a few times before.
And I, for one, am extremely upset by this.
Warm Weather Ahead
According to the National Oceanic and Atmospheric Administration (NOAA), winter in New York State will be anything but typical thanks to a supercharged El Niño.
This year produced the perfect conditions that strengthened the weather event into what is known as "super" El Niño, which will force a milder-than-usual winter upon New York State.
Based on NOAA's report of what happened in New York during previous "super" El Niño winters, the state historically sees above-average temperatures, less-than-average snowfall, and dryer conditions.
If precipitation does make it onto the forecast, it's usually rain.
In fact, the NOAA says with confidence that New York will be "stripped" of snowfall this year. And, to me, that's terrible.
What Is "Super" El Niño?
Per NOAA:
El Niño can affect our weather significantly. The warmer waters cause the Pacific jet stream to move south of its neutral position. With this shift, areas in the northern U.S. and Canada are dryer and warmer than usual. But in the U.S. Gulf Coast and Southeast, these periods are wetter than usual and have increased flooding.
As for why the system has become supercharged this year, it's because trade winds were weaker than average while ocean temperatures reached historic highs.
When these two conditions combine, they greatly amplify El Niño's effects on winter, and that's why it's now more likely New York will see a warmer and drier season.
El Niño typically peaks around December, but weather forecasters believe El Niño conditions will carry through March of 2024.
Sorry to everyone who was looking forward to that chilly and snowy winter as previously promised.
Other Winter Predictions
The Old Farmer's Almanac previously told New Yorkers to expect above-average snowfall - especially between November and mid-January.
This aligned with what the Farmers Almanac called for when it issued its winter predictions:
There are indications that an El Niño, will be brewing in the latter half of 2023, lasting into the winter of 2024. Cold temperatures should prevail throughout the country and bring snow, sleet, and ice.
Direct Weather also chimed in with its weather prediction, claiming Western, Central and parts of upstate New York will see over 48 inches of snow.
It also claimed the state will brace for a Nor'Easter or two over the next several months.
What are you hoping for this winter?
Are you team #AllSnow or team #NoSnow? Let us know in the comments below.

The Dates When New York State Typically Sees Its 1st Snowstorm