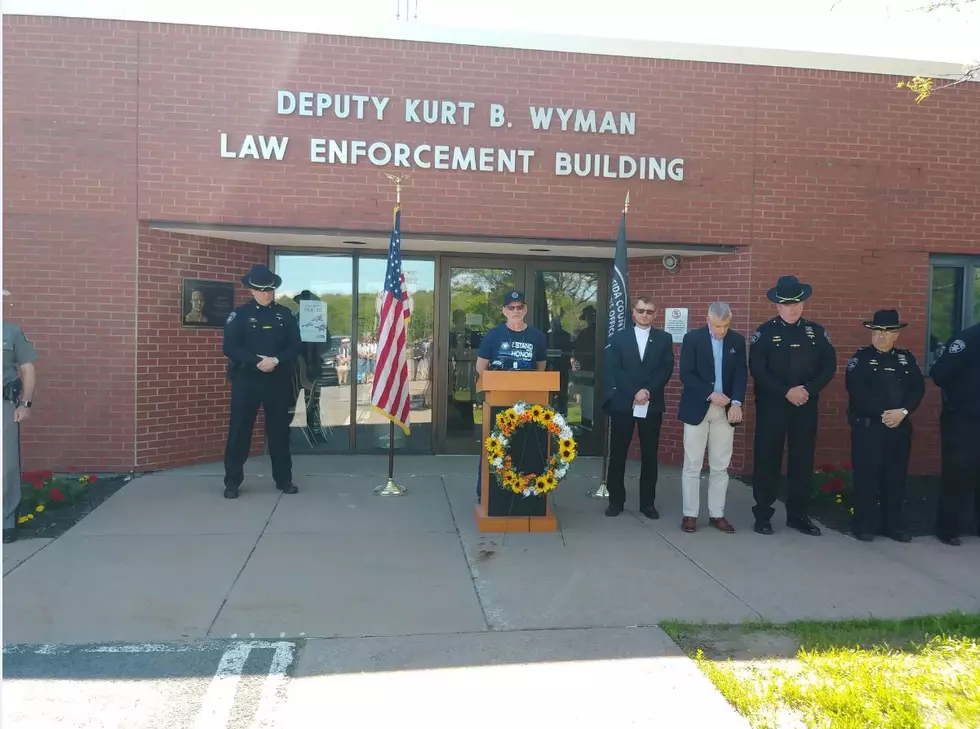 Remembering Deputy Kurt Wyman
Dave Smith, WIBX
A ceremony honoring fallen Oneida County Sheriff's Deputy Kurt Wyman was held on Friday afternoon at Deputy Kurt B. Wyman Law Enforcement Building in Oriskany.
The ceremony included a Wreath Laying by members of the Wyman family.
Wyman was shot and killed  on June 7, 2011 during a standoff following a domestic disturbance in Knoxboro.
The lights on the Oneida County Office Building in Utica will be blue tonight in remembrance of Kurt.