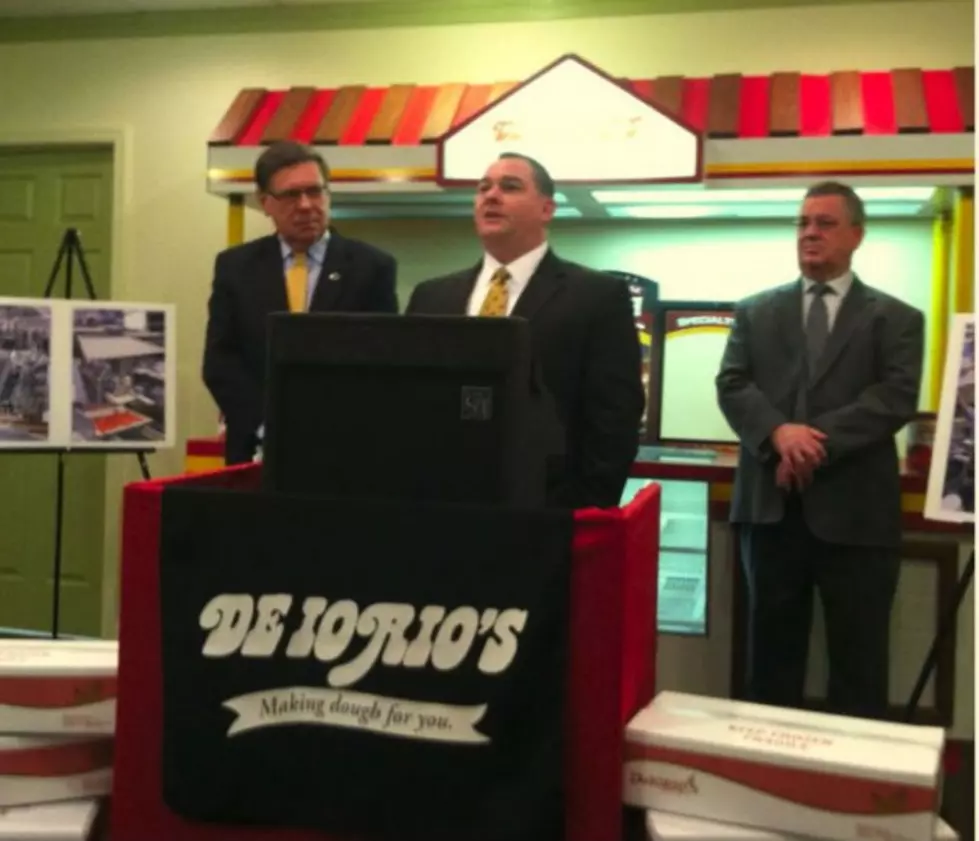 State Grant Helps DeIorio's Expand
Jim Rondenelli, WIBX
A $250,000 state economic development grant is helping a local company expand.
Seward says the equipment upgrades allowed DeIorio's to add new product lines and add 40 new jobs.
DeIorio's now employs over 160 people and CEO Rob Ragusa says they expect to add another 19 jobs in the near future.
Their lines of dough products can be found at restaurants nationwide.
DeIorio's dough is used to make the pizza at Yankee Stadium.