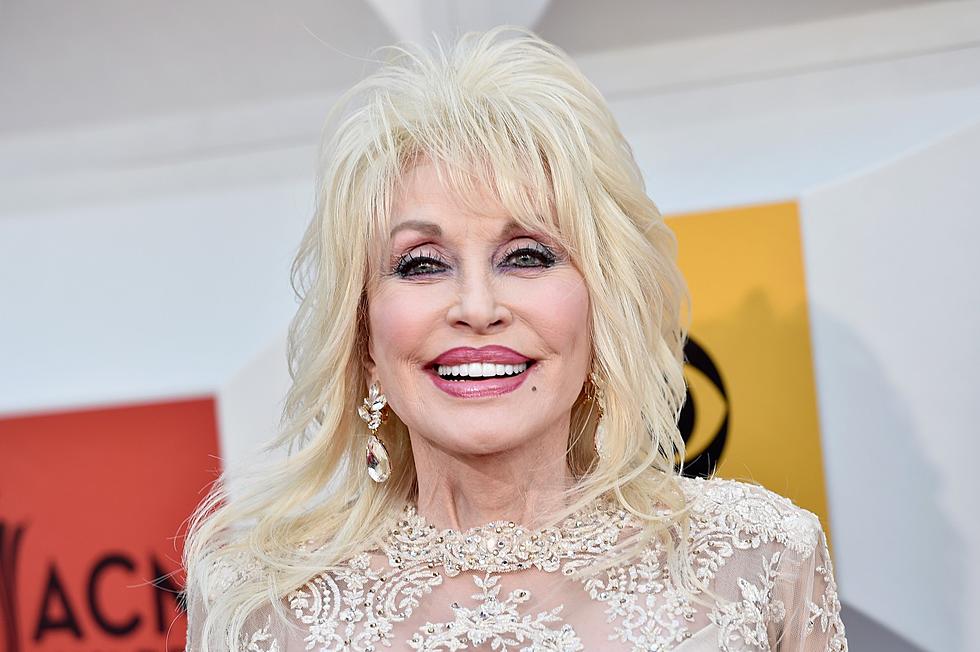 The Gift of Imagination: Dolly Parton to Delight Central New York Children with Free Books
Getty Images
Oneida County's youngest book enthusiasts are about to embark on an enchanting journey with none other than Dolly Parton.
Get ready for a literary treat that's as dazzling as it is heartwarming. Picture this: a free book arriving in the mail every month from the Grammy-winning artist herself.
Dolly Parton's Imagination Library has partnered with Vernon-Verona-Sherrill Central School District, and the community has two local champions to thank for that.
Shout out to the VVS Community Rotary Club
VVS Community Rotary President Samantha Netzband and rotary member Bill Loveland are fierce advocates of fostering a love for reading in the area's youngest residents.
Netzband also serves on the VVS board of education while Loveland is the director of the Sherrill-Kenwood Free Library.
To further promote early childhood reading in Central NY, they reached out to Miss Dolly's Imagination Library to help their mission. That outreach effort ended with an agreement that guaranteed that every child under the age of 5 will have a new book sent to them every month.
Children living in Durhamville, Sherrill, Vernon, Vernon Center and Verona are eligible for the program. Additionally, special arrangements will be made to service kids living in the outskirts of those zip codes.
"Early literacy is so very important for the children," Netzband told the Rome Sentinel. "This program gets books into the kids' hands at no cost to their families."
Loveland explained the fight to bring the Imagination Library to the area has gone on for years. He said his predecessor, Mary Kay Junglen, tried and failed to get Dolly's program to service the community because of past restrictions.
Said Loveland, "People love it and have been asking for it."
Now that those restrictions have been lifted, it's full speed ahead to get high quality books into the hands of deserving children.
Registration starts in celebration of VVS Community Day on August 19. Sign ups will be held at VVS High School, where special booths will be set up near the Rotary Club and library.
Registration will later be offered at Sherrill-Kenwood Free Library and on its website.
What is the Imagination Library?
Parton launched her ambitious program in her East Tennessee hometown back in 1995 to honor of her father, who was illiterate.
The effort was designed to encourage young children to fall in love with reading and learn that dreams written in the pages of a book can truly come to life.
When I was growing up in the hills of East Tennessee, I knew my dreams would come true. I know there are children in your community with their own dreams. They dream of becoming a doctor or an inventor or a minister. Who knows, maybe there is a little girl whose dream is to be a writer and singer.

The seeds of these dreams are often found in books and the seeds you help plant in your community can grow across the world.
Parton's program now reaches more than 2.5 million children across five countries and has gifted over 213 million age-appropriate, high quality books.
It's said that 1 in 10 children in the United States receives a monthly book from the Imagination Library, which she says inspires them to "Dream More, Learn More, Care More and Be More."
Those eligible for the program are newborns to 5-year-olds. It is free to join, as it runs off the generous funds provided by Parton and local community sponsors.
You can learn more about the program by watching the video below.
Dolly Parton's Imagination Library is already up and running in Madison County, as well as those with a Kenwood zip code.
Those interested in joining can visit the official Imagination Library website to get the process started.

Spend The Night In This Book Lovers Dream Historic Library In Utica New York
If you love books and just want to unwind, this East Utica AirBnB has everything you need. According to
AirBnB
, it only books for $139 a night: