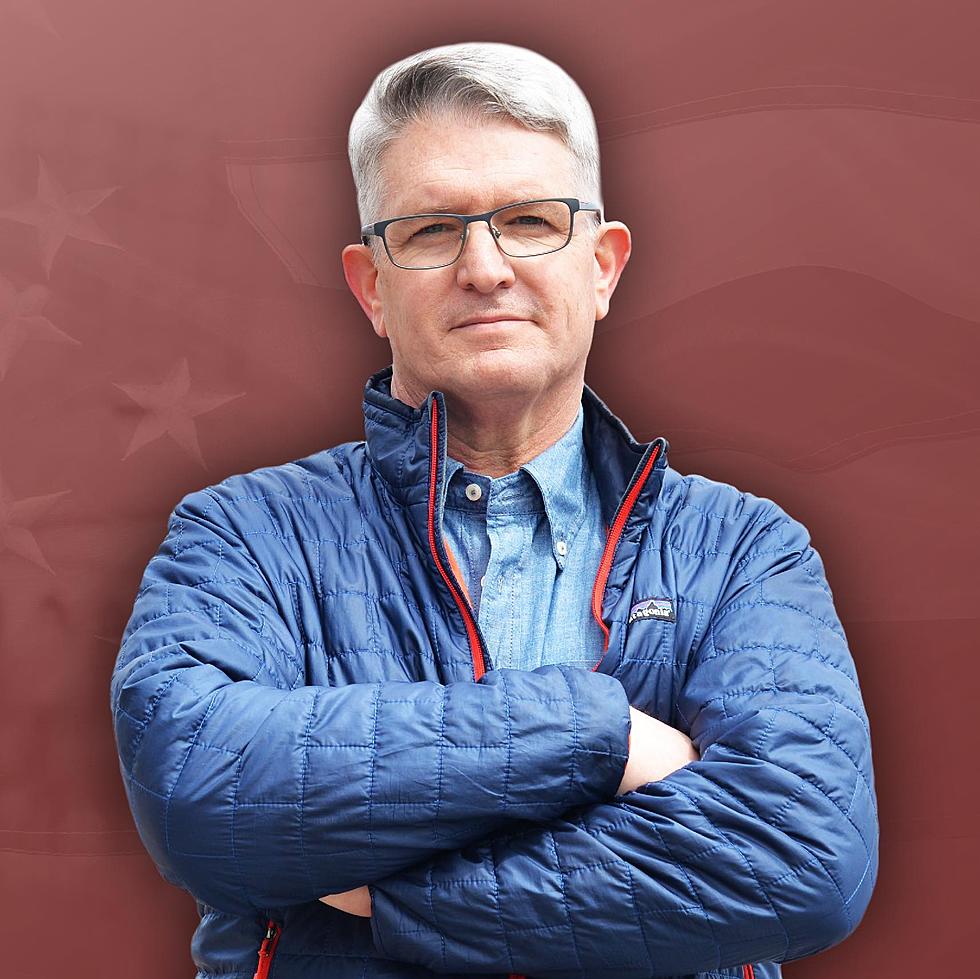 Upstate NY Congressman Visits US-Mexico Border
via BrandonWilliamsforCongressNY22.com
Twenty-second District New York Congressman Brandon Williams is back from the U.S. - Mexico border and is blasting 'progressive fantasies' for the current migrant crisis and says even rural communities he represents in CNY are at risk of becoming 'border cities.'
Williams is sounding off on the current crisis that brings thousands of migrants to the country's southwestern border, overwhelming the resources of many border states leading to the relocation of thousands of migrants to different regions of the country, including New York State.
Williams joins fellow Republican members of Congress during a visit to Eagle Pass, TX earlier this week.
The number of migrants that have flooded New York City has now overwhelmed that city's resources and has NYC Mayor Eric Adams to criticize President Joe Biden, a fellow Democrat, for not doing enough to address the issue.
Williams is blaming 'progressive fantasies' for letting the situation get so far out of control. On his Brandon Williams for Congress - NY 22ND District Facebook page, the Republican representative posted this photo of the boots he wore during the trip with fellow lawmakers, saying the dirt on the boots remind him of the '...anarchy, desperation, futility, and lawlessness,' he witnessed firsthand.
Williams, serving his first term in Washington, also posted on social media blasting Democrats including President Biden and Governor Kathy Hochul for putting New York communities 'at risk.'
A report on the skyrocketing number of migrants seeking asylum in the U.S. from CBS says nearly 7,000 individuals are attempting to cross into the country at the Southwestern border each day:
Border Patrol agents apprehended roughly 140,000 migrants who crossed the U.S.-Mexico border without authorization during the first 20 days of September, an average of about 6,900 each day, according to the internal agency data. That represents a 60% increase from the daily average of 4,300 in July.
Become The Proud Owner Of A Classic Upstate New York Motel
According to
Pavia,
The
19th Green Motel
is for sale within the Village of Old Forge for the asking price of $859,000. The motel consists of a 13-unit motel with an additional 3-bedroom apartment, laundry facility and heated swimming pool.
Check Out New York's Hottest Camping Fashion
Picture this- You're hiking Whiteface Mountain, or you're camping Glimmerglass State Park. What is on your feet? Introducing
Camping Crocs
that have all the built-in survival tools on them......Yes, Camping Crocs.
Who Got The Title Of Best Pizza For New York?
According to a recent
Lovefood article
, they went on the hunt for the best pizza places in America.
According to this
article
, the experts decided that the best pizza in all of New York State was Rubirosa, located in New York City:
This New York institution was opened by Aj Pappalardo, the son of the founder of iconic Joe & Pat's in Staten Island. It's home to the trademarked Tie Dye pizza, with pesto swirled on top of the tomato, mozzarella and vodka base. There are nine pizzas on the main menu, or you can build your own. Customers love the traditional vintage interior of the small restaurant, plus there is seating available outside on the patio."
Here's some photos from the restaurant: