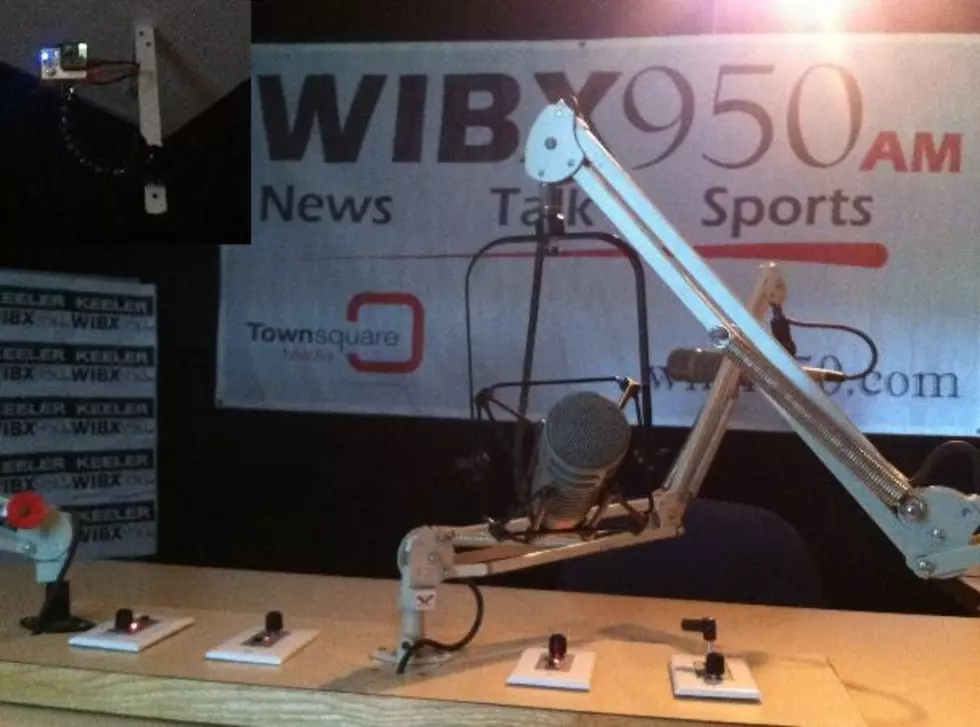 WIBX Keeler Show Simulcasting on WFXV Fox 33 Monday
Photo Credit: Kristine Bellino (photos edited)
A 90-year old radio station is making modern history by ushering in a Central New York broadcasting first.
WUTR's "Eyewitness News at 6" will be simulcast on WIBX weekdays from 6:00pm to 6:30pm.
Appearing on the show to make the announcement, Karen Carey, Market President and Chief Revenue Officer for Townsquare Media Utica, says it is a great way "...to share local content.... (and do) something exciting that has not yet been done before in this market."
Steve Ventura, Vice President and General Manager of WFXV-TV (Fox), says, "I am very excited to announce the partnership between 'The Keeler Show' and 'Eyewitness News...'  You can tune into the television to see 'The Keeler Show' and then can catch the other half on the radio while you're in the car...'Eyewitness News at Six O'clock' will be on WIBX weeknights."
Of the broadcast, host Bill Keeler says nothing about the radio show will change.  What will differ, however, is that the television audience will occasionally be "treated" to a live airing of the breaks in the show, with discussions between the personalities not necessarily intended for air.
The show's regulars are Bill Keeler, Kristine Bellino, Jeff Monaski, and Andrew Derminio.
Bill Keeler is a Utica area native who has worked in Albany and Syracuse, New York as well as in Providence, Rhode Island.  In addition to the radio show, Keeler is the principal owner of Media Corp, and has produced and directed television programs, including his own, for more than twenty years.
Jeff Monaski is WIBX's Program Director and Brand Manager.  Monaski is a Utica area native, lifelong New York Mets fan, and the award-winning host of "SportsWatch" which aired for several years on WIBX.
Kristine Bellino is WIBX's Bureau Chief and Morning News Anchor.  Bellino has worked as a television producer and on-air personality in New York City; Fort Lee, New Jersey; New York's Hudson Valley; and Austin, Texas.
Andrew Derminio is the producer of WIBX First News with Keeler.  Also a DJ on WIBX sister station WFRG (Big Frog 104), Derminio was a staff member of "The Keeler Show" several years before joining the team at WIBX.
The television broadcast will coincide with the radio show, which airs live Monday through Friday from 6:00am to 9:00am ET on WIBX950am and on WIBX950.com.  The show is also carried via the RadioPup smartphone application.