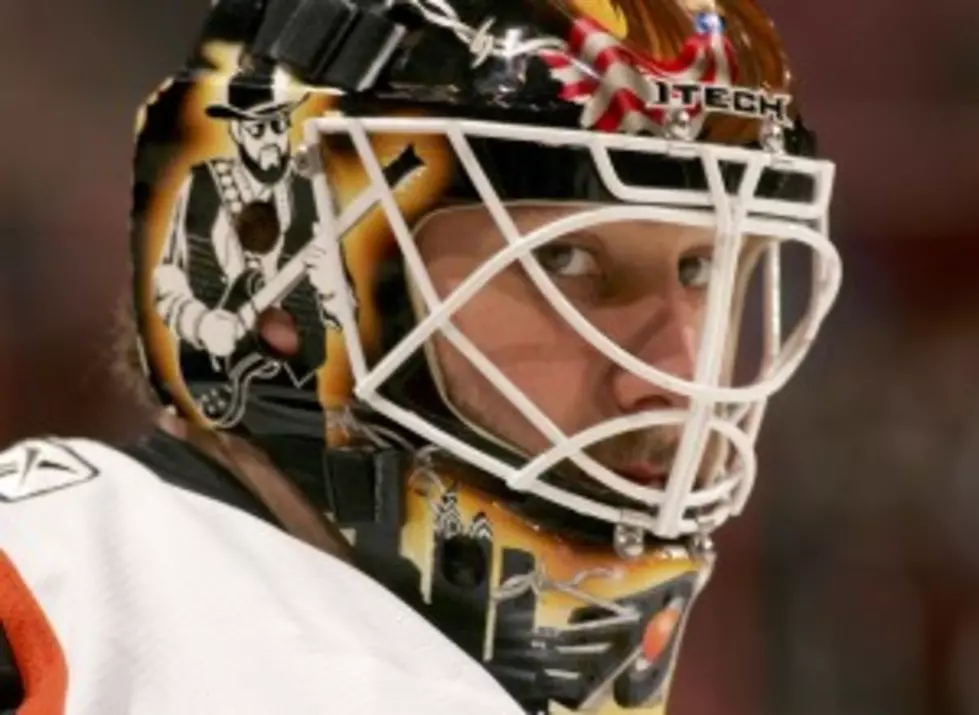 Esche On AHL Team Coming To Utica In 2013: "It's Not A Done Deal…But, It's Realistic."
Jaime Squire, Getty Images
Former NHL goalie Rob Esche is denying rumors that a deal has been signed to bring an AHL hockey club back to Utica. Esche confirms he is trying to bring a team to the city, but says it's still in the works at this point:
''I have [sought] out a lot of people in the last nine months,'' for input and help, Esche said.
''The auditorium is an asset. It needs to operate as an asset of Utica.''
''We gotta be realistic with everything that has come out." Regarding a 'done deal' with Calgary - "It's not true."
''The truth of the matter is, there's nothing signed.''
 Referring to the article in the Utica OD, "When you start pinpointing things, I think it jeopardizes everything we're trying to do."
"I think it's very close....because the Aud Authority has been terrific to work with. They are literally looking at it from the standpoint that the building needs money and everything needs to grow."
Regarding the report claiming this would mean a renovation of the AUD including new locker rooms and a video screen, Esche said a lot of that is true.
To the point of renovating the AUD, ''What I'm proposing is, let's a get a team in there and do it all at once."
Could an AHL team be here in the fall of 2013. ''I think it's realistic. We're prepared to move forward and have it done in the fall,...but he adds ''...we have nothing signed with the AUD, and we have nothing signed with the team."
Rumors that this would ruin the UC Hockey program. ''It's not true."
Esche doesn't think this would hurt UC Hockey recruiting...rather the opposite, in his opinion: playing in a building, and on the ice that an AHL team is sharing with you would help recruiting, not hurt it, he said.