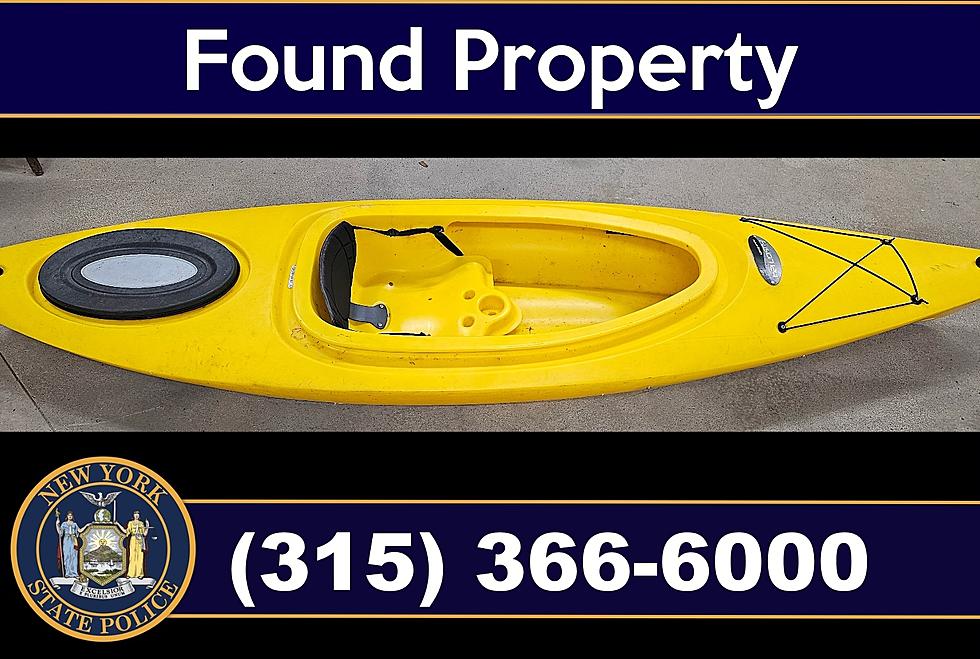 If This is Your Kayak, State Police are Trying to Reach You
Photo courtesy of NYS Police
New York State Police in Herkimer County are trying to find the owner of a kayak that was found recently in the West Winfield area.
According to Troopers, State Police in Herkimer is attempting to locate the owner of a yellow Fusion 124 Future Beach Kayak that was found on October 6, 2023, in the front yard of a residence on Stone Road in the town of Winfield.
Troopers say they and the property owner have no idea how the kayak ended up in the front yard of the Stone Road residence.
The Fusion 124 Future Beach Kayak is valued at between $200 and $400, and would have sold new for more than $400. Currently, the model has received some negative reviews online, in regards to safety.  The kayak is designed for fresh water lakes, rivers and ocean use.
Many reviews of the product were positive. "She's stable, and goes through the water better than most others in her price range. Love the dry pack in the back, I keep my keys, wallet (and toilet paper) back there when I go down the river. I love how low she sits and when other kayaks bottom out on rocks or sand bars she still goes. My only complaint is that I wish the cup holder were in a different spot."
Other reviews say the design is dangerous. None the less, according to reports online, the model has been discontinued by the manufacturer.
Anyone with any information regarding the found Kayak is asked to contact the New York State Police at (315) 366-6000.