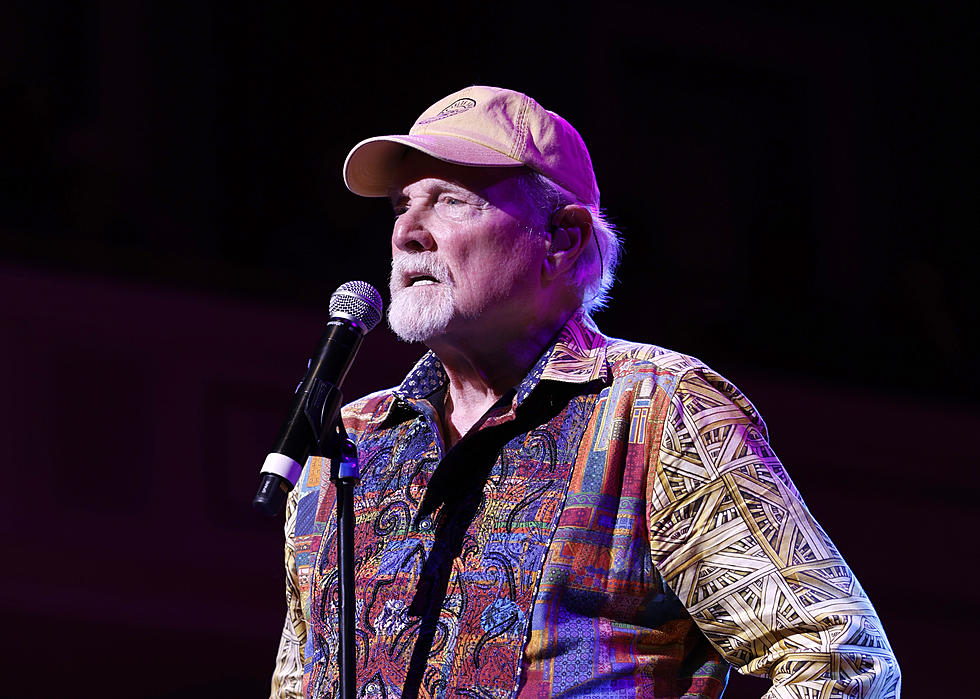 Mike Love of The Beach Boys on Upcoming Turning Stone Show
Mike Love of The Beach Boys - Getty Images
The legendary front-man and original member of The Beach Boys was on WIBX's Keeler Show Thursday promoting the band's upcoming show at the Event Center at the Turning Stone Resort and Casino on Friday.
"I am looking forward to coming back to Verona," said Love who turned 82-years-old back in March. The 2023 version of The Beach Boys features Love, Bruce Johnston, off-and-on drummer/actor John Stamos, and a host of other musicians playing the songs made famous by the California band for almost 60 years.
Love said the show will run about 2 and a half hours. There will be two one-hour sets with a 20-minute intermission in between.
Listen to Mike Love's interview on Keeler.
All week long, the Keeler Show was playing a pretty tough medley of Beach Boys songs and 6 winners came up with the song titles on Friday morning. Here are the winning answers.
WOULDN'T IT BE NICE
SLOOP JOHN B.
LITTLE HONDA
DON'T WORRY BABY
CALIFORNIA GIRLS
SURFIN SAFARI
---
Here's what you need to know, according to the Turning Stone, if you're attending Friday night's Beach Boys Show in Verona.
The doors will open at 6pm in The Event Center. Show time for The Beach Boys is 7:30pm.  TSRC suggests you arrive at least 75 minutes early to be through security and ready for the start of the show.
Ticketmaster's mobile ticket app makes it easier than ever to download your ticket, scan it at the self-serve kiosk and enjoy the show! Download the app below to view your events, find your order and view your tickets. To enter the show, just scan your ticket right from your phone.
Helpful Tips 
• View your tickets before you go so they're loaded in the App, just in case cell service is slow at the venue. 
• Turn your phone brightness up so the ticket scanner can read the barcode easier. 
• Screenshots or print-at-home tickets will not be accepted — your phone is your ticket!
PARKING
Ample parking is available in the resort parking lots and the four-level parking garage adjacent to The Event Center – free of charge! There is a shuttle provided for lots farther out. Valet parking is complimentary for overnight guests of The Lodge, Tower, and Hotel or just $6 for others.
Accessible Seating
Park on level 2 and enter through the Main Entrance by the Tree of Peace OR enter at The Tower at Turning Stone lobby and use the elevator by the fireplace to come up to the 2nd level by the Tree of Peace.
FINDING YOUR SEATS AND GETTING IN QUICKER
To make entering The Event Center quicker and easier, our entrances are organized by seating location. View the guide below to find the entrances near your seat assignments.
Main Entrance
Floor 3, 5 & 6; Sections 20-21, 30-33
Cypress Hallway
Floor 1, 2 & 4; Sections 22-29
Accessible Seating
Kindly enter through the Main Entrance by the Tree of Peace.
33 Photos: Utica's Blues Legend Joe Bonamassa Plays Landmark in Syracuse
Arguably one of the world's greatest guitarists, Joe Bonamassa played the Syracuse Landmark Theatre on March 11, 2022. Bonamassa, who grew up in Utica, NY, as Smokin' Joe Bonamassa played in Syracuse, one of his hometown cities. The show was amazing and here are 33 great photos that actually pale in comparison to the amazing sound that came out of the speakers via the guitar of Joe Bonamassa and his amazing band.
KEEP READING: Check out these totally awesome '80s toys
Mind-Boggling 2022 Moments That Felt Like Pranks
We pulled together a list of 11 inexplicable news stories that have already gone viral this year. They might seem like jokes, but we regret to inform you that they were all very much real. Check them out below.
25 True Crime Locations: What Do They Look Like Today?
Below, find out where 25 of the most infamous crimes in history took place — and what the locations are used for today. (If they've been left standing.)