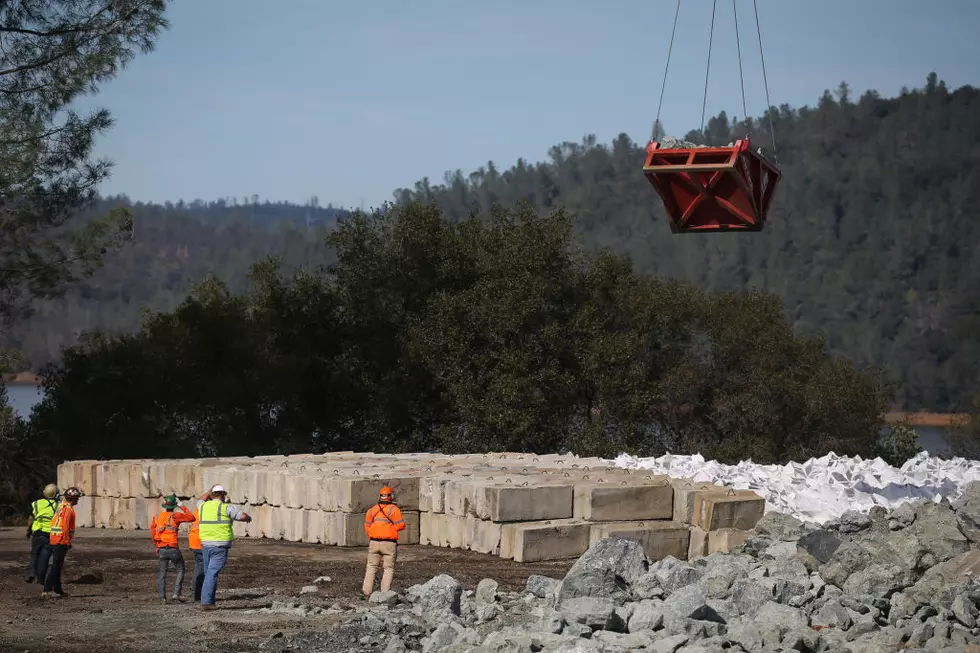 Officials Say Small NY Dam Could Fail Because Of Rains
Photo Credit - Elijah Nouvelage/GettyImages
HANCOCK, N.Y. (AP) — Officials are warning that recent heavy rains have taken a toll on a small dam in New York's Southern Tier, and they've declared a state of emergency at the dam.
Hancock Town Supervisor W. Jerry Vernold says in a proclamation issued Monday that the rain has caused "a potential dam failure" at the Bear Brook Road dam, and no authorized people should be around it.
WBNG-TV reports that the dam isn't in immediate danger of collapsing, but parts have been weakened by the weather. The TV station says a handful of homes and a couple of municipal buildings are in the potential flood area.
The dam is at a former town reservoir but is now privately owned. It's about 45 miles southeast of Binghamton, near the Pennsylvania border.