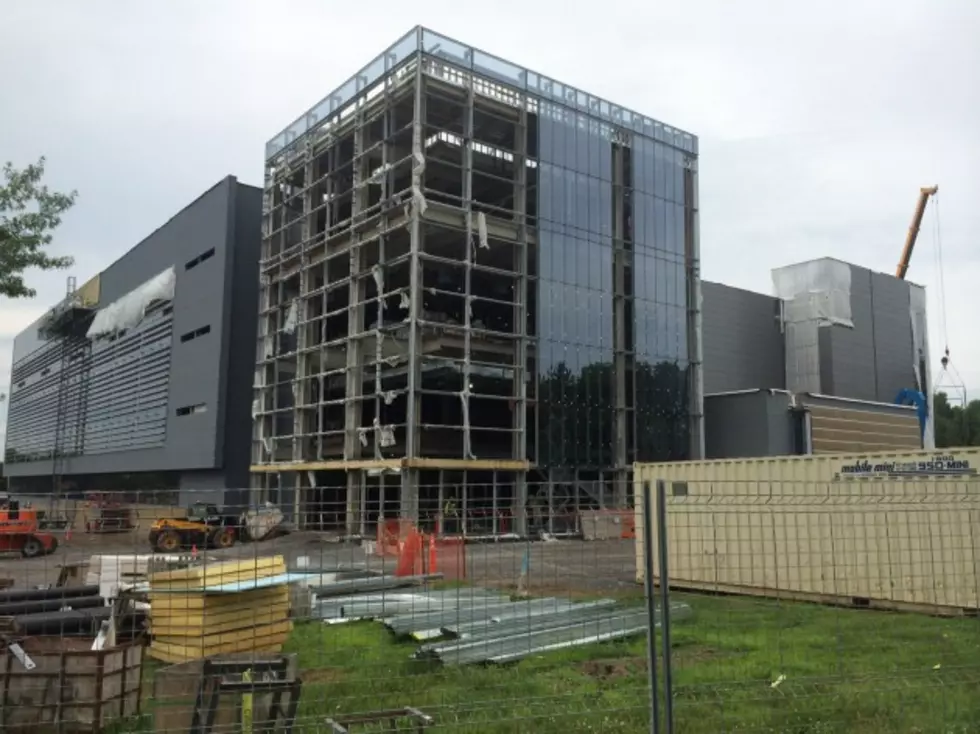 SUNYIT's Name Change, And Future Home For Cutting Edge Technological Advancements
Luke Tubia, WIBX
The future supercomputer in your cell phone will be manufactured, in part, in your backyard.
That coming from Robert Geer, the president of what is now SUNYIT in Marcy. With ongoing construction and mounting anticipation for high-tech, 'good paying' jobs, Geer joined WIBX First News with Keeler in the Morning to provide an update on the developing Nanocenter project.
Among the things we learned is the possible future name of SUNYIT. When the local campus merges with Albany's School of Nanoscale Science and Engineering, the two campuses will comprise one technical institute.
''We're proposing SUNY Polytechnic Institute,'' Geer said, adding that the change is part of a process that won't happen overnight.
He also offered some understanding as to the type of work that will done, especially as it relates to the microchips that make our phones, laptops and other devices operate at incredible speed and capability compared to previous generations of electronics.
''What's happening here at Quad C is, some cutting edge companies will be stacking these, like a miniature layer cake, and it's gonna make these chips much more powerful.
''This stacking, putting the power of a supercomputer into your phone, that's exactly what's gonna happen here. Products are gonna come, the base pieces will be manufactured, they're gonna come here to assembled and they'll go to a place to put into your phone,'' Geer said.
Geer said it's possible that a chip manufacturer would locate across from the local campus - a 400-plus acre site that has been designed to suit a large manufacturing facility.
During the interview, New York Assemblyman Marc Butler also called in seeking clarification on chip manufacturing. His question, did the plans change?
Listen to the full interview from WIBX First News with Keeler in the Morning: