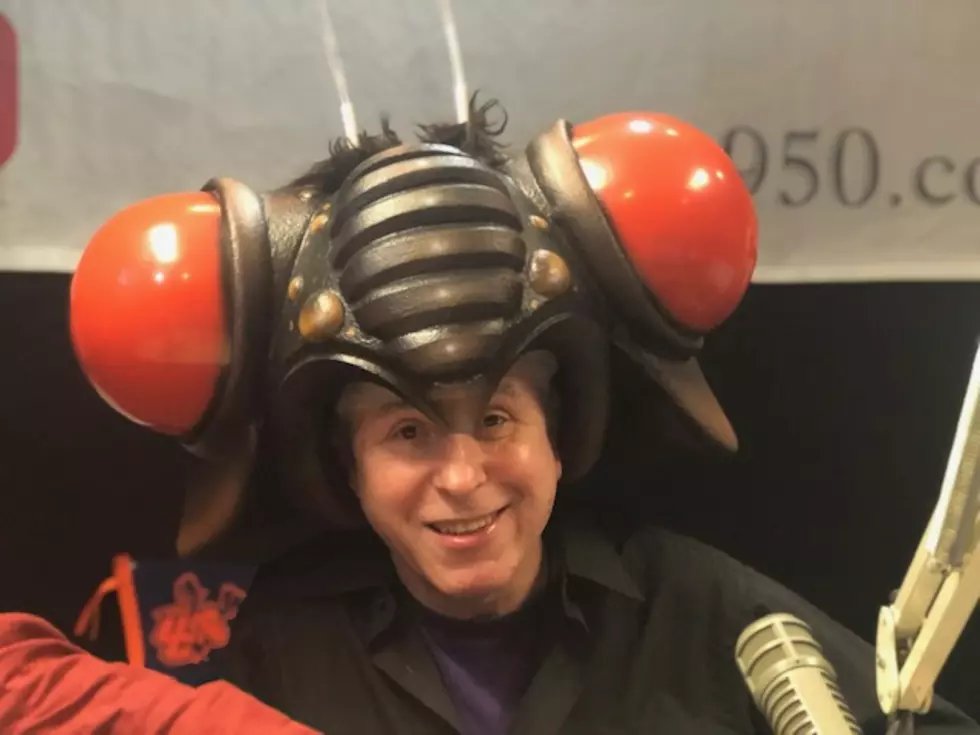 Keeler Show Notes for Monday, November 25th, 2019
Will Mills of Geppetto Studios sporting a cricket prop the guys made for a David Letterman skit. They now operate our of a warehouse on Broad Street in Utica, NY (Jeff Monaski, WIBX)
Monday, November 25th, 2019
7 AM Hour
- Ghost Guns. What are they and what are lawmakers saying about them. We get some insight from Gun Law Analyst Emily Taylor.
- Will Mills and Scott Molampy are the owners of Geppetto Studios - making professional grade costumes, masks, puppets and more. They moved their puppet making facility from NYC to Broad Street in Utica. Here's their story and what they do.
8 AM Hour
- The Utica Roadrunners are holding their annual Thanksgiving Run & Walk to end hunger. The run is on Thanksgiving morning to benefit The Rescue Mission of Utica.
- The Buffalo Bills are 8-3 for the first time since 1996. We get input and reaction from former Buffalo Bill Mark Kelso. And, it'll be a quick turn around for the Bills, who play in Dallas on Thanksgiving Day.
- Congress is taking the week off, but what's next for the impeachment process? Jared Halpern of Fox News Radio gives us some information on what to expect.